The Supper Club founder Duncan Cheatle talks cowboys, venture capital and safe spaces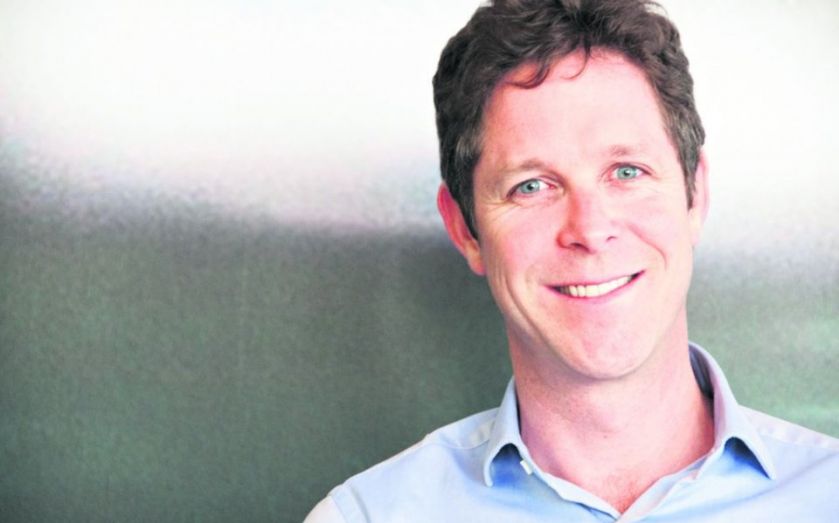 If you ask Duncan Cheatle, founder of members-only entrepreneur networking group The Supper Club, to describe his formative entrepreneurial experience, you're instantly transported. "Like lots of entrepreneurs, the first early thing I did was to sell tuck," he tells me. "I guess there's a limit to what you can do as a kid to show an entrepreneurial bent, but I used to buy it, hoard it, and sell it in the afternoons to the kids who had already scoffed what they'd bought in the morning." He goes on to clearing snow, newspaper rounds and car washing – "anything to make a buck. I suppose, as a kid, you always have that wild ambition without any sort of limitation. I always knew I wanted to do my own thing and that it needed to have a big impact, but it didn't have any shape. I had no idea what it was."
Having completed a degree in Business Studies, Cheatle embarked on an impressive journey of experience and knowledge collecting. "My first job was as an adult cowboy in the Brazilian outback. It lasted all of three days. I couldn't ride properly then, and I still don't!" Before setting up his own company, he worked for nearly 50 businesses, predominantly through temping, ending up at PwC for six years, and Medicom, where he was finance director, for three. "At the time, I wanted the experience of other people's businesses first. But I'm not sure that I would do that again if I rewound the clock."
UNTRAVELLED MODEL
Cheatle quickly realised that he found smaller business more exciting. "I wanted to be a bigger fish in a smaller pond. It wasn't ego-driven, it was about being able to see the impact. I knew I wanted to do something around supporting enterprise and entrepreneurs, but I didn't know what the model was."
Although he didn't have a wholly formed idea, Cheatle set up Prelude Group in 2000. He spent three years working with turnarounds and startups, mentoring and advising. "I realised it's very difficult to build a business without sponsorship. You're expected to deliver the crown jewels with no income." Cheatle also spent a lot of time networking intensively, and realised that every event he went to had the same sort of model: "loads of people in a room and, personality aside, they all wanted to sell – to get your card and sell you a service. What appealed to me was to cut all of that out and get a group of people in a room whose agenda was not to sell, but to share experiences."
So in August 2003, The Supper Club was born. Cheatle got a bunch of friends together: "our mantra from the start was 'no accountants, lawyers or consultants'". You had to be the founder, managing director or chief executive." They started round tables in Adam Street – London's entrepreneur hotbed at the time. "People started calling it 'The Supper Club' and the name just stuck – but obviously we do a huge amount more."
BAND OF BROTHERS
The Supper Club now has 355 members, offering a huge number of events, and personalised concierge and introduction services, with around 20 round tables a month. Invoking the Chatham House Rule, it provides an environment where business owners can talk freely and exchange notes.
In 2007, Cheatle spearheaded the campaign against plans announced by then chancellor Alistair Darling to abolish taper relief on entrepreneurial businesses. And in 2011, he co-founded StartUp Britain, a privately-led cross-country campaign to promote UK entrepreneurship. Launched by David Cameron, it was supported by several corporates, including Barclays, Google, Microsoft, McKinsey and O2. To date, Cheatle has worked with over 1,000 entrepreneurs, and his experiences have inspired a book. "It's been something of an obsession of mine for the last five years – I've now got a first draft." The book will explore the patterns that founders who scale effectively put into practice, and instil in their teams. "You get entrepreneurs who choose not to go and speak to their peers – those who just get down and dirty in their own business and nothing else. And almost to a tee, they never scale."
A SEA CHANGE
Having run the business that has the motto "Making Britain the most Enterprising Nation in the World" for 15 years, Cheatle is better placed than most to comment on what the UK needs to do to improve the prospects of its entrepreneurs. He hopes, for starters, that the next government will pay close attention to helping businesses grow: "The focus, for a very long time, has been on startups. Now government needs to focus on how to help them scale."
He'd also like to see a firm commitment to the small business owners who are our net creators of jobs. "My fear is that the next government might penalise business. If they reduce Entrepreneurs' relief, that'll really be lifting a finger to those small businesses that know how to scale." Cheatle believes we'll see owners trying to actively avoid tax who don't at the moment, and potentially migrating assets. "It'd be an utter disaster. The last thing we want to do is do anything other than encourage them."
A WIDER WORLD
Pushing entrepreneurs out of the country is also a very real concern when it comes to funding, says Cheatle. "There's a bit of a nonsense around funding gaps, he says – "there's certainly enough of it here" – but there's a problem around valuations. "There's a danger that people can't raise enough money to blow the kind of life into tech and other highly scalable businesses that may well fail – and probably will – but they don't get enough funding in the first place to be able to compete on the world stage."
There is "no loyalty," he adds. Our brightest young minds will simply get up and go. It's a big problem if they're thinking, 'why would I do it here when I can go and do it in the US where the market is bigger and there's more access to finance at bigger valuations?'"
And this is something particularly close to Cheatle's heart at the moment, as he's just done a funding round for a new business of his own: a digital platform for helping businesses improve employability in young people. It's still early days, but he's very optimistic – watch this space.
DUNCAN CHEATLE CV
Company name: The Supper Club (part of Prelude Group)
Job title: Founder
Number of staff: Around 20 altogether, with regular freelance team. Around 10 on the Supper Club
Age: 46
Born: Rio de Janeiro
Lives: Shoreditch
Studied: Business Studies, Cass Business School (then City University)
Drinking: Caipirinhas
Eating: Black cod
Currently reading: You Only Have to Be Right Once, by Randall Lane
Favourite Business Book: Yes! 50 Secrets from the Science of Persuasion, by Noah Goldstein et al
Talents: Finding creative solutions
Heroes: Dad for values; brother for sounding board/business mentor; Luke Johnson for breadth of successful activity; Elon Musk for biggest dream/vision to reality
First ambition: Always wanted to run a business (just didn't know to what end)
Motto: Variety is the spice of life
Most likely to say: "We could do better"
Least likely to say: "If it ain't broke, don't fix it"
Awards: SFEDI Enterprise Network Builder 2010, Fresh Business Thinking Power 100 (impact on entrepreneurship)