Scottish independence: Welsh politicians back the Union ahead of debate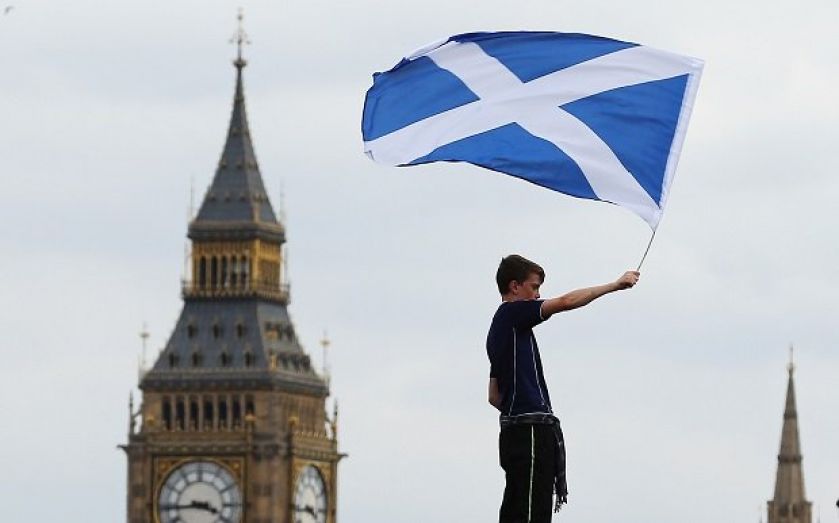 Wales' first minister Carwyn Jones and the Welsh secretary Stephen Crabb have pleaded with Scottish voters to remain apart of the Union ahead of tonight's debate where Alex Salmond and Alistair Darling will go head to head for the last time.
While on the campaign trail in Scotland Crabb said the majority the Welsh were hoping that Scotland "stays part of the family," but conceded that even if the Scots reject Alex Salmond's independence offer on 18 September more reform was needed to the current arrangements.
"By voting 'no thanks' to independence it's not saying no to more change," said Mr Crabb.
"There's a big, big appetite for more powers and more constitutional development," he told BBC Radio Wales.
Meanwhile, Jones wrote in the Daily Record, that a formal currency union with an independent Scotland would be "bad for Britain." He argued that an independent Scotland would face severe problems in the event of another financial crisis.
"As Welsh First Minister I do not see why in similar circumstances I would have to wait around for the finance secretary of what would then be another country to make up his or her mind while the economy of Wales was in peril," Jones said.
However, he added in the event of a yes vote, Scotland and Wales would "remain friends."
The attitudes of Jones and Crabb are reflected in the recent polling of English voters. Last week, a YouGov survey found strong opposition to a break up the 300-year-old union, with 59 per cent of voters in England saying they wanted Scotland to stay.
However, English voters were more hard-nosed when came to the issue of public spending, with 56 per cent of supporting a crackdown on the amount of public money doled out in Scotland in the event of a no vote.