Sammy or Hallie? Canary Wharf seal's existential crisis continues after docklands' ice rink opens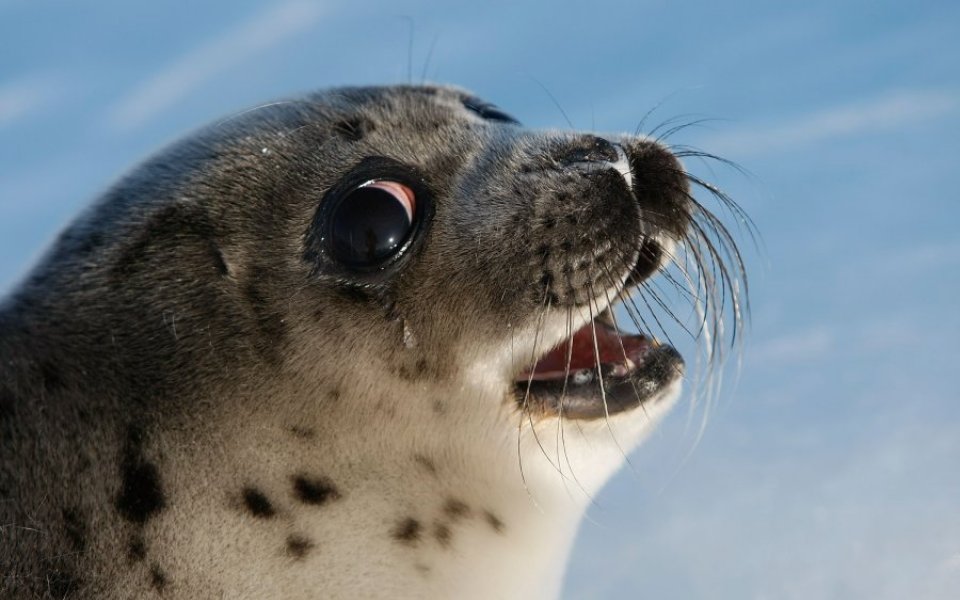 Canary Wharf's resident seal just can't catch a break. The marine mammal, who has been fed on the finest salmon sashimi from Billingsgate Market for around ten years, has had his fair share of problems from washed-up debris to an ongoing identity crisis.
Canary Wharf Group recently opened the financial district's ice rink to much acclaim, and is offering residents the opportunity to take a selfie in a seal-cutout so they can impersonate "Sammy the seal".
There's just one problem; there's a discrepancy over his name. While workers at One Canada Square have gleefully told reporters and PRs that his name is Sammy, senior fisheries inspector Barry O'Toole and the rest of Billingsgate Market's team have called him Hallie for over a decade.
Earlier this year, O'Toole told the Capitalist: "The less scientific people around here may think he's called Sammy, but actually, it's Hallie." Hallie is named after his own species, halichoerus grypus.
When questioned on the matter, Canary Wharf Group retorted: "Our resident seal, Sammy, continues to thrive thanks to a healthy local fish population in the docks and a daily breakfast expedition to nearby Billingsgate."
The battle for ownership between Canary Wharf's old and new institutions continues.