Salesforce share price at record high as sales rise 26 per cent in three months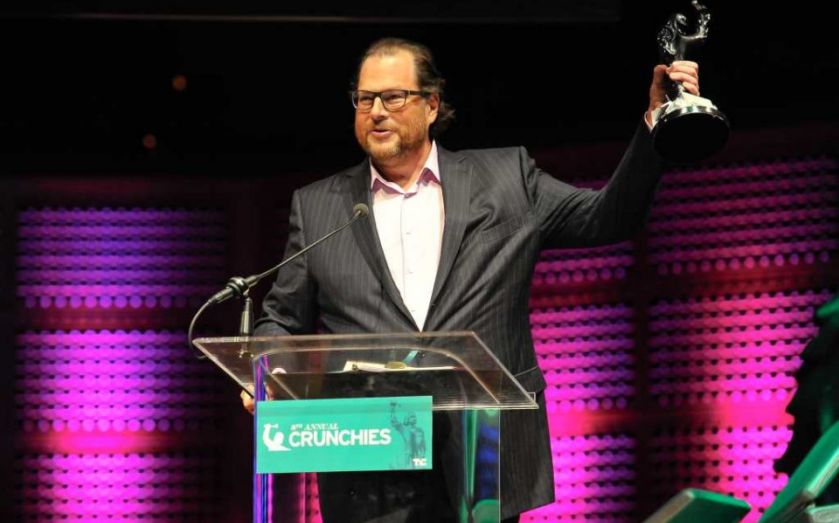 Salesforce is on cloud nine. The company, which makes cloud software, reported annual revenue of over $5bn for the first time, as its fourth quarter earnings arrived bang on expectations.
The news sparked a huge lift for shares, which rose ten per cent in after-hours trading; around a $4bn boost to the company's valuation.
Sales boomed in the three months to the end of January, rising 26 per cent to $1.4bn. This meant a drop in net losses, which fell 44 per cent to $66m (10 cents a share). For the full year, revenues of $5.4bn, up 32 per cent year on year.
It also raised its sales forcast, saying it expected sales to come in between $6.48bn and $6.52bn, a jump from previous expectations of between $6.45bn and $6.5bn.
CEO Marc Benioff said:
Salesforce reached $5 billion in annual revenue faster than any other enterprise software company and now it's our goal to be the fastest to reach $10 billion.