Ryanair to sell Aer Lingus stake ahead of hotly contested Competition Commission ruling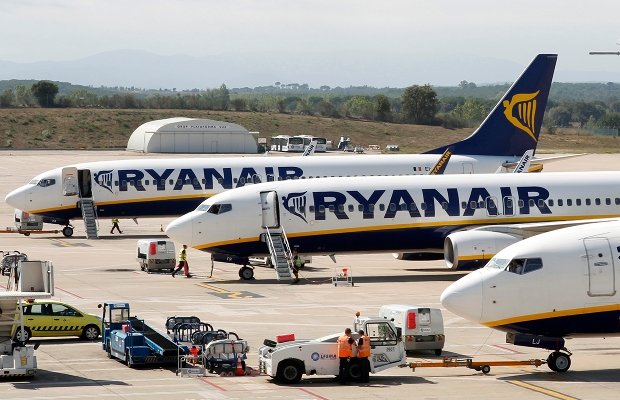 Ryanair has offered to sell its stake in Aer Lingus to another EU airline, it announced today.
In May, the UK Competition Commission said it was concerned that Ryanair's 29 per cent stake could reduce competition on routes between the UK and Ireland and would obstruct Aer Lingus's ability to merge with other airlines to make savings – a decision that Ryanair contested.
Now, it has agreed to sell it to any other EU airline that makes an offer and gains the approval of 50.1 per cent of Aer Lingus shareholders.
Ryanair still maintains the Competition Commission has produced no evidence of any lessening of competition from its shareholding in Aer Lingus.
In a statement, Ryanair said:
The above remedy is without prejudice to Ryanair's vehement objection to the CC's manifestly false conclusion that Ryanair has influence over Aer Lingus' commercial strategy and/or that Ryanair's 6½ year old minority shareholding in Aer Lingus has resulted in a lessening of competition.

This conclusion is flatly contradicted by 6.5 years of evidence, by the European Commission's findings in February 2013 that competition between Ryanair and Aer Lingus has intensified, and by the evidence submitted even by Aer Lingus and the Irish Government (to the EU), which proves that competition between Ryanair and Aer Lingus intensified to the benefit of consumers over the last 6.5 years.
Last Friday, Aer Lingus sought a fast track Commercial Court ruling to prevent Ryanair issuing another takeover bid for it until February next year, after the Irish Takeover Panel said Ryanair only had to wait 12 months after an unsuccessful bid in August 2012. Aer Lingus says it has spent €40m on defending against Ryanair's bids to date.