Russia raises rates in struggle against crumbling oil prices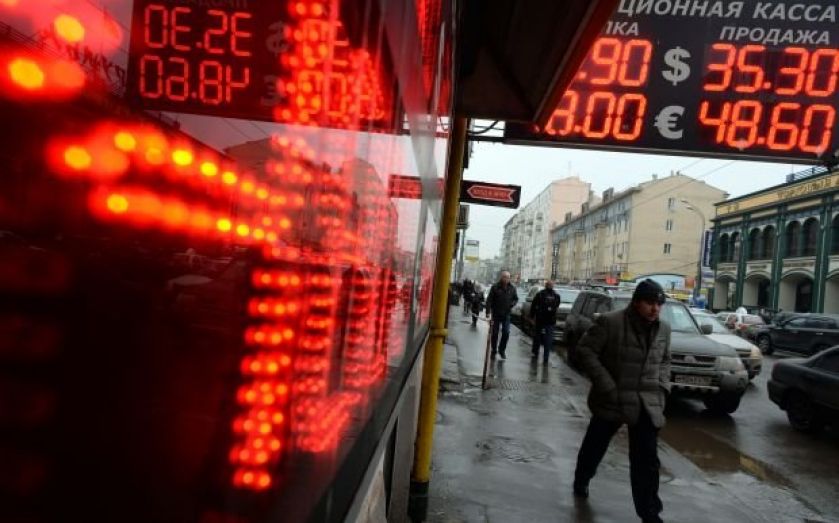 Russia's central bank has raised the country's borrowing costs as part of its struggle against crippling economic sanctions and plummeting oil prices.
The Bank of Russia raised its key interest rate by one percentage point to 10.5 per cent, a move which was in line with analysts' expectations. It also said there could be further increases if inflation continues to rise.
The central bank raised its main interest rate to 9.5 per cent from 8 per cent just six weeks ago. The move is part of the central bank's bid to strengthen the Russian rouble and rein in persistently high inflation.
The rouble has fallen almost 40 per cent against the dollar since June, while inflation soared to 9.1 per cent in November. Today's central bank action failed to reverse this and it hit new record lows of 55.22 roubles to $1.
The central bank also warned Russia's economic growth rate could fall to zero in 2015/16.
Due to the considerable change in the external conditions, the Bank of Russia revised its medium-term macroeconomic forecast. During the next three-year period, economic growth will be lower than previously projected in the baseline scenario due to persistently lower oil prices. Annual GDP growth is expected to be close to zero in 2015-2016.
Analysts have said that the falling rouble could be the first of many economic headaches for Russia. It is also contending with soaring inflation which could push unemployment up further.
Andy Scott, spokesperson for FX advisory services at foreign currency specialists, HiFX said:
Vladimir Putin might have stoked a nationalist spirit amongst Russians following the annexation of Crimea that has seen his approval ratings at an all-time high, but as inflation spirals upwards and if unemployment starts to rise, I suspect that the blame might be aimed at the West, but the anger directed at Mr Putin.

A storm is definitely in the making, with the fall in the rouble just the beginning.