Rosy results for Sainsbury's with increased sales, stores and new mobile service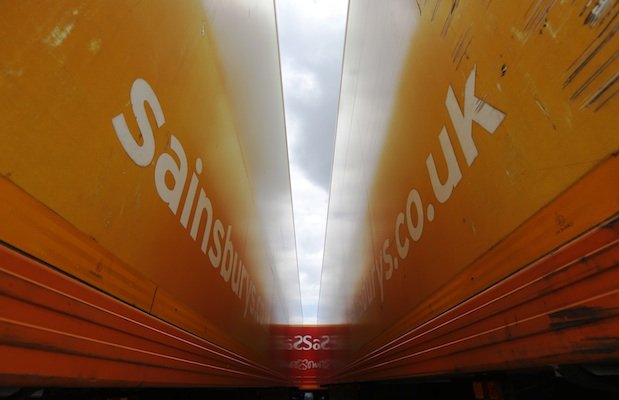 Sainsbury's has reported strong sales which have delivered continued outperformance, with total sales for the second quarter up five per cent (4.6 per cent excluding fuel). (Release)
Like-for-like sales for the same period were up 2.1 per cent (2.0 per cent excluding fuel), with total sales for the first half of 2013 coming in up 4.4 per cent and like-for-like sales up 1.5 per cent.
The store's online business grew by over 15 per cent in the quarter – it is now worth over £1bn in annual sales.
Justin King, chief executive, said of the positive results:
We have delivered strong sales over the quarter, continuing to outperform the market in what remains a tough retail environment. We are the only major supermarket to be growing market share. This comes during a quarter in which we also lapped some of our strongest performance during the Paralympic Games last year.
General merchandise and clothing is still growing at over twice the rate of food, with a re-launch of Tu clothing brand, which is now available at almost 400 stores.
The Taste the Difference brand has grown particularly well, with the supermarket pushing to meet consumers' welfare expectations – all fresh pork is now sourced in Britain. For the fifth year running, it's the number one retailer for fresh fruit and veg, selling over 200 million British apples and pears.
In the second quarter, Sainsbury's launched Mobile by Sainsbury's, a joint venture with Vodafone and one the company says offers "great quality, value-for-money mobile services through clear and simple tariffs". It also opened 31 convenience stores and five new supermarkets, adding 307,000 square feet. King says, "We remain on track to deliver our target of around one million square feet for the year."
2013 saw the store's largest ever Back to School event, selling over a million polo shirts and more than half a million pairs of school trousers.
King went on to talk about encouraging economic indicators and Sainsbury's approach:
Although we are starting to see encouraging signs in key economic indicators, our customers' approach to savvy shopping, which started at the beginning of thedownturn, has persisted and continues to help them to Live Well for Less. By continuing to focus on high quality, unique and innovative own-brand products we are ideally placed to perform well coming into the key Christmas period.
Joe Rundle of ETX Capital says:
Headline figures read encouragingly, especially as the market was worried about the challenging consumer backdrop [decline in real incomes] weighing on the industry outlook. Sainsbury's continues to demonstrate its ability to maintain/increase market share as well as protecting its margin momentum. Online sales growth also now a formidable offering in a crammed space with Tesco, Waitrose and Asda already dominant forces in that arena. That said, Sainsbury's management appear to be confident, indicating that the retailer is ideally placed to perform strongly during the Christmas trading period.