Roddick on why Murray should fear Federer, still the greatest of all time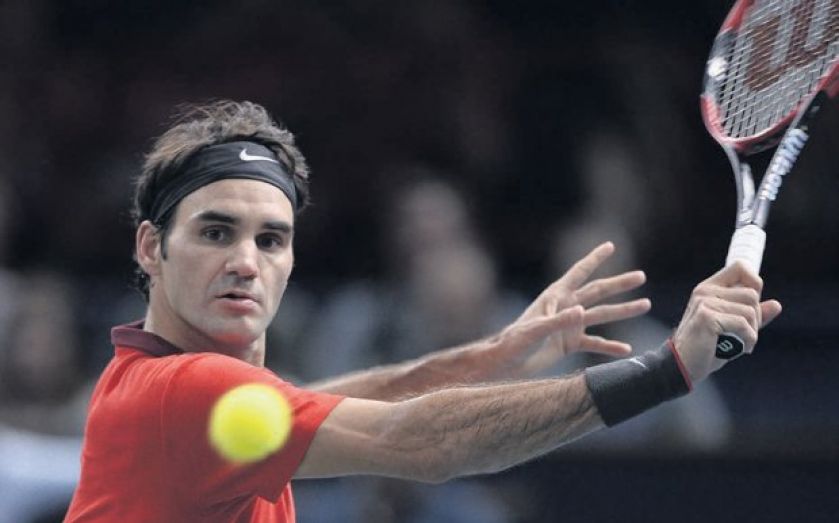 RESURGENT Roger Federer's flirtation with returning to the peak of men's tennis is further proof that he is the greatest of all time, according to former world No1 Andy Roddick.
Federer may have won the last of his 17 grand slams more than two years ago, be on the wrong end of a 23-10 head-to-head record with Rafael Nadal and trail Novak Djokovic in the men's rankings, but, at the age of 33, has been the year's most consistent performer, threatened to overtake the Serb at last week's BNP Paribas Masters in Paris and, crucially, boasts more major titles than his peers.
The evergreen Swiss, a six-time ATP World Tour Finals winner, poses the biggest threat to Britain's Andy Murray in Group B at London's O2 from Sunday, and Roddick believes Federer deserves more credit.
"What Roger has done this year is incredible, but am I really surprised? No. I know first-hand what he is capable of," said American Roddick, the 2003 US Open winner and three-time Wimbledon finalist.
RIDICULOUS
"For me Roger Federer is still ahead in the greatest-ever debate, with Rafael Nadal second. People talk about their head-to-head being the determining factor, but I can't comprehend a single match-up being the deciding factor. Wayne Ferreira won a lot of matches against Pete Sampras. That didn't make him even close to being as good, and it didn't affect the history of Pete.
"It's about total wins at major tournaments, not an individual match-up, in my mind. If Rafa were to tie with Roger and win 17 major titles then you would go to the head-to-head, and then it would be in favour of Rafa. In its most simplistic state, while Roger has more major titles than Rafa, Roger is the greater player. Major championships are what define our sport.
"Roger will be No2 in the world this year, maybe even No1 and yet some people won't consider it a successful season because he hasn't won a grand slam. That's ridiculous. I know how hard it is."
INSANELY IMPRESSIVE
Nadal too has had to combat physical deterioration in order to stay at the top, though while Roddick concedes that neither the Spaniard nor Federer are in prime condition he believes that talk of a changing of the guard, following maiden grand slam wins this year for Stan Wawrinka and Marin Cilic, is premature.
"Although things may be changing slowly, and I don't think we're going to see Roger and Rafa running off three slams in a year any more, they are still as good a bet as anyone going into a slam. Look at who the top three in the world are," he added.
"But even putting Federer and Nadal to one side, I don't always think Novak gets the credit he deserves. He's reached 22 straight quarter-finals at slams. What he's done the last five years is insanely impressive. With Murray, the biggest thing is whether he can stay healthy. He's a big guy but he relies a lot on his movement. If his health is good it's still there for him."
Andy Roddick will join Tim Henman, John McEnroe and Pat Cash to play in the Statoil Masters Tennis at the Royal Albert Hall, 3-7 December. For tickets, go to www.statoilmasterstennis.com or call 0207 070 4404
WORLD TOUR FINALS
DRAW AND FORMAT
■ Group A: Novak Djokovic, Stan Wawrinka, Tomas Berdych, Marin Cilic
■ Group B: Roger Federer, Andy Murray, Kei Nishikori, Milos Raonic
Group matches begin on Sunday and finish on Thursday. The top two from each group go into Saturday's semis.