Apple Watch review: It's not perfect, but it's still the best smartwatch out there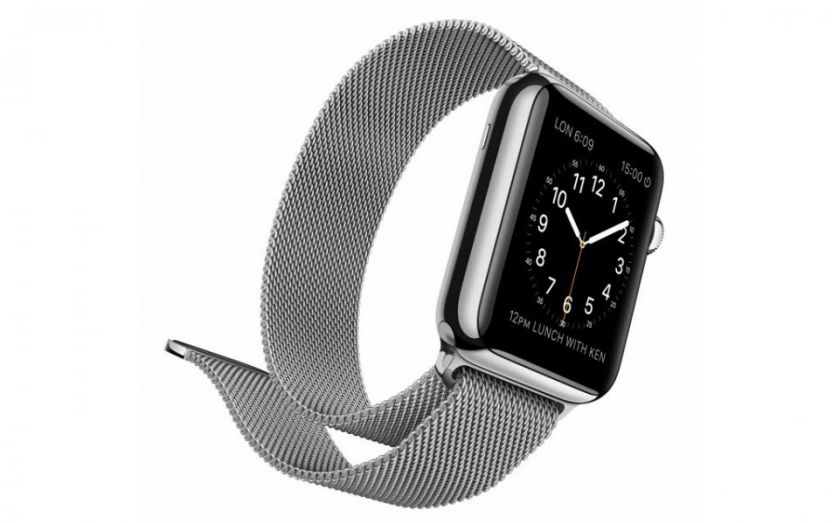 The most hotly awaited device of the year bears all the hallmarks of the Cupertino company.
Apple is the master of selling products that nobody knew they wanted. A phone with a computer in it? Yeah, you're going to want that. A massive version of a phone that doesn't make calls? Trust us. But a watch that syncs with your phone? I really didn't think I wanted one of those. There's a part of me that still doesn't, but after a week of using one I'm coming around.
The Apple Watch arrived on the scene 18 months after Samsung's pre-emptive strike; practically a century in the tech world. Of course, Apple's modus operandi isn't to get there first, it's to get there best. And, while it's far from perfect, the Apple Watch is indeed the best smart watch you can buy. I'm reviewing the £299 "entry level" Sport model – you can pay as much as £13,500 for an 18 carat gold Edition version but the difference is purely aesthetic: as far as the hardware goes, they're all the same.
It's important to bear in mind that the Apple Watch is very much an extension of your iPhone, rather than a stand-alone device. You need one just to set it up; Android users need not apply. While some functions don't require the phone, these are few and far between (more on this later).

WHAT WILL YOU USE IT FOR?
This should be the first question you ask and, as with the iPhone, the answer will be slightly different for everyone. Assuming you're not just looking for a watch (the single-day battery life means there are more efficient ways to tell the time), there are two main reasons to buy one: as a wrist-based notification centre, and as a fitness tacker. At present, it's more effective as the former (see below for the lowdown on the watch's fitness capabilities).
MESSAGES DIRECT TO YOUR WRIST
Assuming you have your iPhone stashed in your pocket, you can set all your notifications to come directly to your watch. The "taptic" feedback engine gives you what actually feels like a tap on the wrist (it's disconcertingly human) when a notification comes in; simply raising your wrist makes the message pop up. It's a convenient way of staying on top of things without getting sucked into the internet's bottomless time vacuum.
You can also take calls on your watch – again, assuming it's tethered to your phone – with the microphone doing a good job of cutting out background noise. It's great for brief conversations, although you really do look like a bit of a prat walking down the road talking into your wrist like a G-man.

INTERFACE
Despite the tiny screen, the interface is fairly intuitive once you get used to it, although it lacks the simple elegance of regular iOS. Swiping up/down/left/right allows you to navigate the Watch's various functions. A "force press" brings up additional options, while the "digital crown" lets you scroll or zoom. It can be a little frustrating to begin with but after a week it's already second nature.

BUILD QUALITY
As we've come to expect from Apple, the Watch is incredibly well put together. It feels expensive, with just enough heft to reassure you that you're getting value for money without feeling cumbersome. It borrows the curved glass from the iPhone 6 screen and the Sport version has a case made from the now familiar brushed aluminium that has served Apple so well over the years (the regular Apple Watch has a steel case). Even the rubber strap has a velvety quality. On the down side, the screen resolution is noticeably lower than the beautiful "Retina" display on most Apple products, which is especially noticeable when viewing photos.

APPS
Apple Apps like the Maps and Photos work seamlessly but few of the current third-party apps add much value to the pre-installed ones.

THE VERDICT
One of my concerns about the Apple Watch – and I say this as an iPhone, iPad and Mac user – was that I'd look like a bit of a plonker wearing it. In reality it's discreet enough not to attract too much attention and cool enough that the attention you do get isn't unwelcome. It syncs seamlessly with the iPhone and the notification system is brilliant. The fitness tracking is basic but effective (see below). Early adopters will find a lot to love here. If you're undecided, waiting for the second generation, which will doubtless fix the Watch's teething problems, could be the smart move.