Record quarter as casino sales lift 888 revenue to all time high of $144m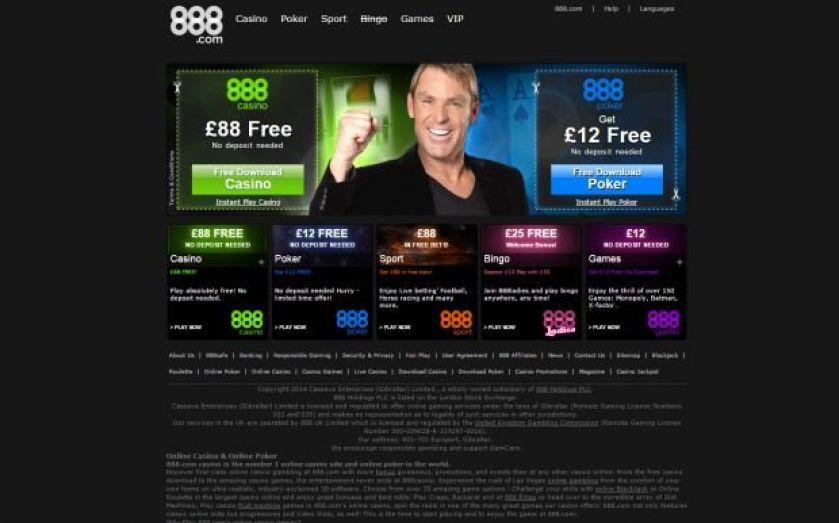 Online gaming giant 888 has reported its best performing quarter on record for the period between 1 July and 30 September this year. The company yesterday published its interim results, revealing that its third quarter group revenue hit an all time high of $114m, up 22 per cent year-on-year.
A strong performance from the company's casino business was one of the core drivers behind the overall revenue growth. The brand saw a 23 per cent revenue expansion over the quarter, rising to $56m from $45m for the third quarter of last year.
888 boss Brian Mattingly said: "I am delighted to report that 888 has continued its strong performance in quarter three. This was driven by an outstanding performance from casino, reflecting our leading product and superior technology, as well as impressive growth in sport, our B2B business and bingo.
"We continue to build customer numbers, reflecting the core strengths of the 888 brand, our leading product offer and CRM systems. With our highly skilled and innovative team, we continue to look forward with confidence as we further develop the business."