Record breaking Women's Six Nations match is great send-off for Middleton's England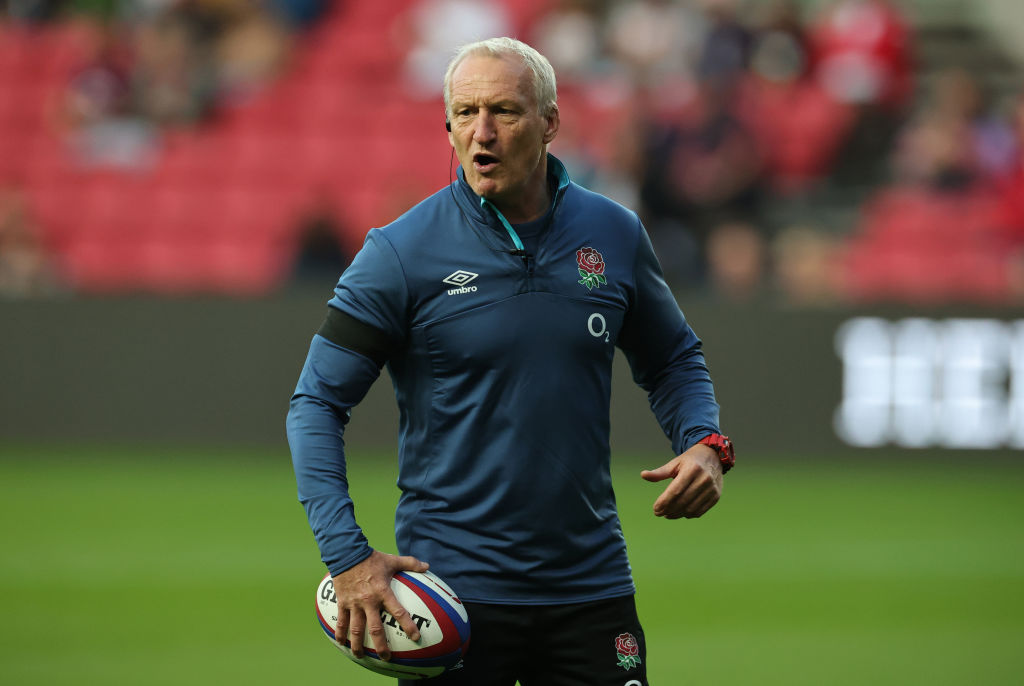 This weekend's Six Nations showdown between England and France is a glass ceiling-smashing moment for women's sport. More than 53,000 fans will be at Twickenham to watch this year's championship decider. That bodes really well for the 2025 World Cup, with the Rugby Football Union hoping to sell out the final at the same stadium.
Simon Middleton's final game in charge marks the end of an era in which the Red Roses have dominated, but failing to win the World Cup final last year – despite some mitigating factors – remains a pretty big black mark on his record.
Yes, they were playing a woman down for 60 minutes, but not winning that tournament was a major failure for this England generation.
England's rapid growth
That said, the Red Roses becoming part of a wider conversation about rapid growth, along with football's Lionesses, means that Middleton is going out on one of the highest highs.
Will I be doing a jig on Saturday to the Sugarbabes, who have been booked by one of the sponsors? Probably not. But will I be looking forward to a brilliant game between the two closest sides in the competition? For sure.
But through the brilliance that Saturday afternoon at Twickenham will provide, it is difficult to look past the gulf in class between these two sides and the other four.
I used to coach Wales and seeing how far they've come is truly brilliant; they're a completely different machine since professional contracts were introduced.
But they were humbled 59-3 by England despite being unbeaten heading into clash in Cardiff. Ireland, meanwhile, are yet to win this year and both Scotland and Italy were brushed aside by the Red Roses, too.
It's a demonstration of how far the game has come, but how far the game must still travel.
Seeing the game thrive in England off and on the pitch is all well and good, but until other nations across the world can consistently beat their own domestic attendance records and professionalise further, the job is not done.
It is good to see captain Marlie Packer declared fit to start against Les Bleus on Saturday. She is a complete workhorse and does a lot of graft both on and off the ball.
Another injury concern who is set to start at Twickenham is Hannah Botterman. She is a proper prop – she can scrummage well – but she's also a great example of a forward who has adapted to the needs of the modern game. With that duo in the side England's chances of winning certainly rise.
The finishing positions in this year's competition have added importance given that the inaugural WXV competition will see pools decided based on results from this weekend.
I can see that competition – almost a global calendar – extended to the men's game if it is successful in the coming years.
But among the themes of "more work to do" in the women's game and the desire for rapid growth, we should revel in this weekend's clash where I think England will triumph in a very, very good game of rugby.
Champions and Challenge Cup
But it's not all about the Six Nations this weekend because the Champions and Challenge Cups return for the semi-final stages. And it doesn't get much bigger than Saturday's opening game.
Leinster versus Toulouse is effectively Ireland versus France – both sides' play is representative of the quintessential style their respective national teams favour.
Leinster are playing at their second home, the Aviva in Dublin, despite the rules stating that a final four tie in the Champions Cup must be at a neutral venue.
I think the Dubliners could win this but given that Toulouse beat Munster at this stadium last year in a knockout tie, I am backing the French side to do it again.
In the other semi-final, I cannot see how Exeter topple La Rochelle in Bordeaux. Yes, Gloucester nearly beat them, but Saracens were humbled by the defending champions and I think Exeter will succumb to the same fate.
It's a swansong season for a number of the Chiefs and that could motivate them, but it's very unlikely.
In the Challenge Cup, I think we will see a Wales versus France final between the Scarlets and Toulon.
The Scarlets host Glasgow on Saturday night and, given the turbulence in the Welsh system over the last 12 months, they're deserving of some positivity.
I simply cannot, however, see Italian side Benetton challenging Toulon in their own back garden. It is testament to where Italian rugby is that they've got a semi-finalist, but this is where that cup run will end.
Former England Sevens captain Ollie Phillips is the founder of Optimist Performance, experts in leadership development and behavioural change. Follow Ollie on Twitter and on LinkedIn.