TheTrainline.com boss Clare Gilmartin "delighted" as US private equity giant KKR snaps up rail ticket seller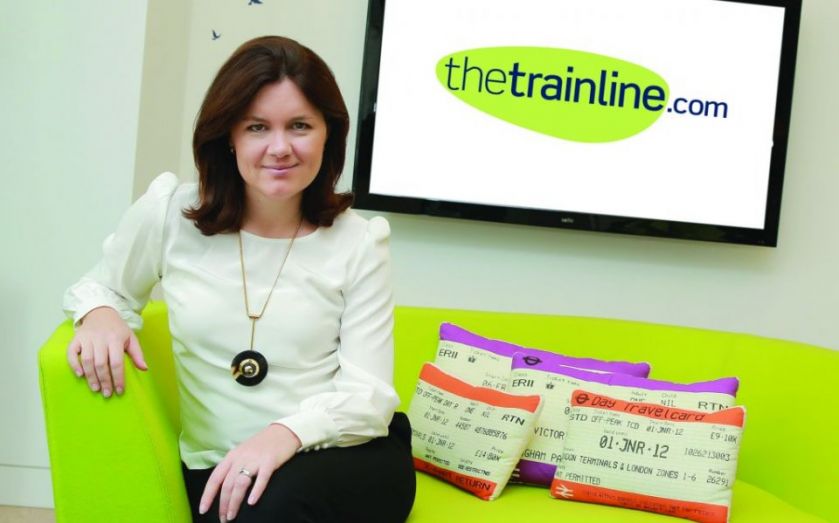 US private equity player KKR yesterday announced its acquisition of TheTrainline.com, the UK's leading online platform for selling rail tickets, from buyout rival Exponent for an undisclosed sum.
TheTrainline.com is the most downloaded travel app in the UK and ranks fifth by gross transaction value in the UK's e-commerce sector. The company is licensed to sell rail tickets on behalf of all UK train operating companies, as well as for Germany's Deutsche Bahn and Italy's Trenitalia.
The deal has, however, derailed TheTrainline.com's planned stock market listing. It was one of the first companies of the year to announce an initial public offering, which could have valued the firm at over £500m.
TheTrainline.com chief executive Clare Gilmartin told City A.M.: "I'm delighted with today's news, it's a great opportunity for the business overall. KKR sees the same potential that I do in the company, and will be huge supporters for its growth going forward.
"The vision is very clear: we have huge growth headroom in the UK, as 87 per cent of rail tickets are still bought at the station; we're also seeing a huge rise of e-fulfilment in the country; and, finally, there's a vast gap the European market that we want to fill.
"I think KKR will be great partner for us. They bring access to growth capital, a wealth of operational resources and they give us access to a global network of experts. For a home-grown UK tech firm, that's tremendously exciting."
Launched in 1999, TheTrainline.com was acquired by Exponent for £160m in 2006 from a consortium of UK transport companies.
PROFILE: CLARE GILMARTIN
"I'm a mother of three, the youngest being five months old. Life is very busy, as any working parent will probably say," TheTrainline.com chief executive Clare Gilmartin, 38, tells City A.M.. "And that's why I've probably gravitated toward a mobile commerce business – I buy pretty much everything for my household on my mobile. I love companies and apps that give me more time to spend with my children." And perhaps that is the key to balancing the responsibilities of modern parenthood with the stresses of a being the CEO of high-flying tech firm: the ability to segway one into the other as if they were merely two easily interchangeable hobbies. Either way, Gilmartin seems to have it locked down.
Originally hailing from Dublin, Gilmartin moved to the UK to start out her career with Unilever, where she worked predominantly in sales. She quickly moved on and into consulting. She got a job with the Boston Consulting Group, where she cut her teeth working with retailers and consumers on their expansion into Europe, and building their online businesses.
Gilmartin then spent 10 years at Ebay, initially heading up the motors division – where she oversaw a 20-fold increase in motor sales – before being promoted to lead Ebay's UK and Europe offerings, where she found her passion for mobile commerce. And it was with that experience that she decided take up the role as TheTrainline.com's CEO, seeing – in her own words – "the huge opportunity for technology, particularly mobile commerce, within the rail industry".