Pochettino wary of Cup upset as Wembley looms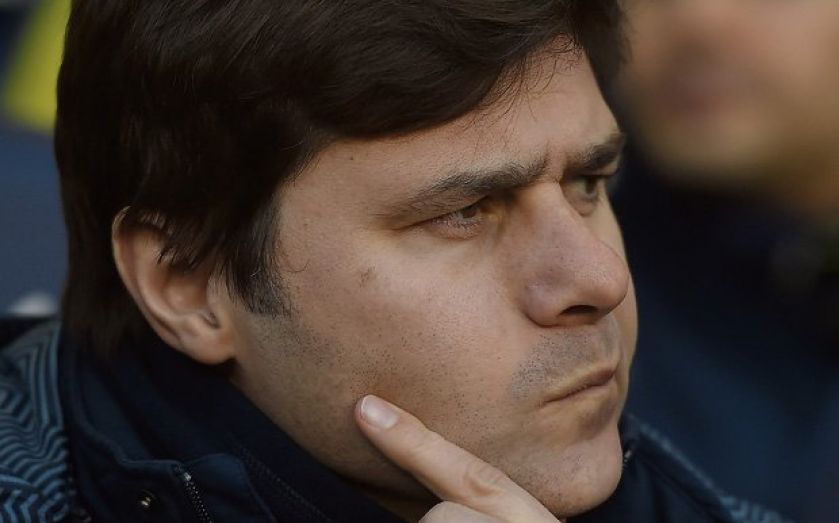 TOTTENHAM boss Mauricio Pochettino has cited greater intensity as the key defence against his side becoming the latest giant-killing victim of Sheffield United in tonight's Capital One Cup semi-final second leg at Bramall Lane.
Spurs head to South Yorkshire in possession of a slender one-goal lead courtesy of England winger Andros Townsend's second-half penalty in last week's first leg.
The League One outfit are no respecters of reputation and have slayed five Premier League heavyweights in cup competitions over the past two seasons, including the scalps of high-flyers Southampton, West Ham United and QPR this term.
But not since 2005 when Jean-Paul Kalala's late strike for Grimsby Town shocked Martin Jol's Tottenham have Spurs succumbed to a lower league team in the League Cup, and Pochettino is determined to avoid being suckered into any traps to add to the recent spate of cup upsets.
"We have to improve our game and play more quickly than in the first leg when we played in a very slow tempo," he said. "They played deep and we ended up playing the way they wanted us to play, so now we must play quicker and the way we want to play.
"Now we realise the level of Sheffield United. We have seen other examples in the FA Cup too, so we have to be strong in our minds and expect a tough game."
Pochettino has confirmed his intention to maintain faith in back-up goalkeeper Michel Vorm after his FA Cup blunder proved decisive against Leicester City at the weekend.
Vorm has played every domestic cup match so far this season and the former Southampton manager sees no reason to implement a policy change.
"We have full confidence in him. If we've got to the semi-finals of this competition it is because he has played well," he added. "Things don't change just because in one moment you concede a goal.
"We have a chance to go through to the final and if we win a trophy in March, it can have a big impact on the rest of the season."