Pele's funeral: Millions of Brazilians expected to pay tribute in Santos stadium and streets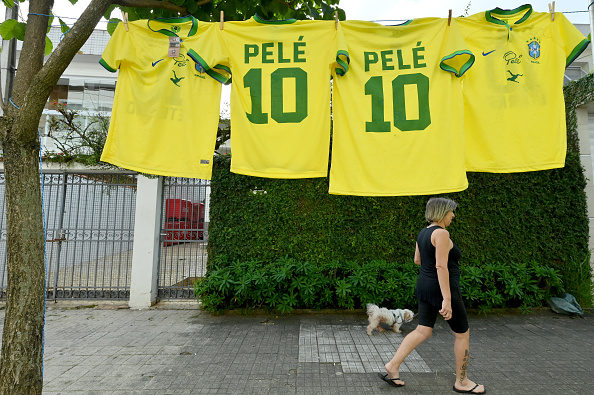 Millions of Brazilians are set to pay their respects to Pele in Santos today before the legendary footballer's funeral tomorrow.
Pele's body is to lie in state for 24 hours at the Vila Belmiro stadium in Santos, a coastal city to the south east of Sao Paulo, where he died on Thursday aged 82.
He will then be carried through the streets before a funeral on Tuesday for family only at Memorial Necropole Ecumenical, a vertical cemetery where he is to be laid to rest.
Pele, widely regarded as one of the greatest footballers of all time and the only man to win three World Cups, passed away after a long illness with colon cancer.
Millions are expected to flock to pay tribute to the Brazilian icon in Santos, both in the club's stadium and on his coffin's procession through the streets.
Some even slept outside the Vila Belmiro ground on Sunday night as they waited to commemorate the player.
Pele, who was born Edson Arantes do Nascimento but became known the world over by his nickname, played almost his entire career at Santos.
He helped them to win six Brazilian league titles during 18 years with the team, playing more than 600 competitive matches.
The forward also led his country to glory at the 1958, 1962 and 1970 World Cups and racked up 77 goals in 92 games for Brazil.
Pele also holds the world record for the most goals scored in a career, with 1,279 in 1,363 games, although that tally included friendly matches.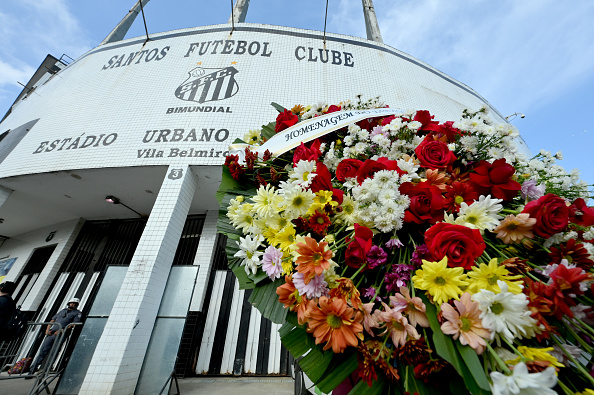 He finished his playing days in the US with the New York Cosmos, signing off in a 1977 exhibition match with Santos in which he played one half for each side and scored a free-kick.
Post-retirement he remained in football but largely in an ambassadorial capacity, apart from a spell as Brazil's minister for sport between 1995 and 1998.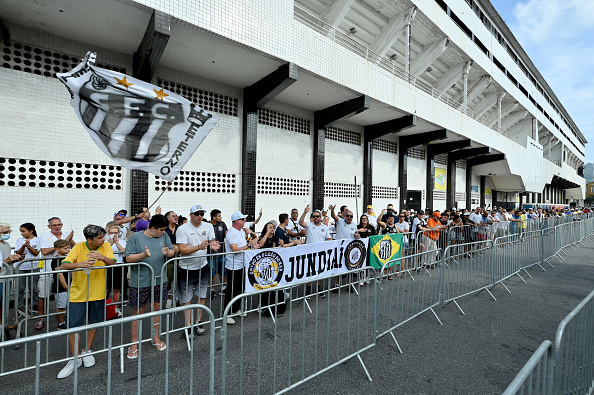 Concerns for Pele's health increased in late 2021 when he required a period in intensive care after having a tumour removed from his colon.
He was readmitted a year later and in December it emerged that his cancer was causing complications with other organs. He died in hospital days later.
Pele's funeral follows three days of mourning in Brazil and a global outpouring of tributes to one of the most-loved sportspeople of the 20th century.