One of these stunning bridge designs unveiled by Wandsworth Council could connect Nine Elms with Pimlico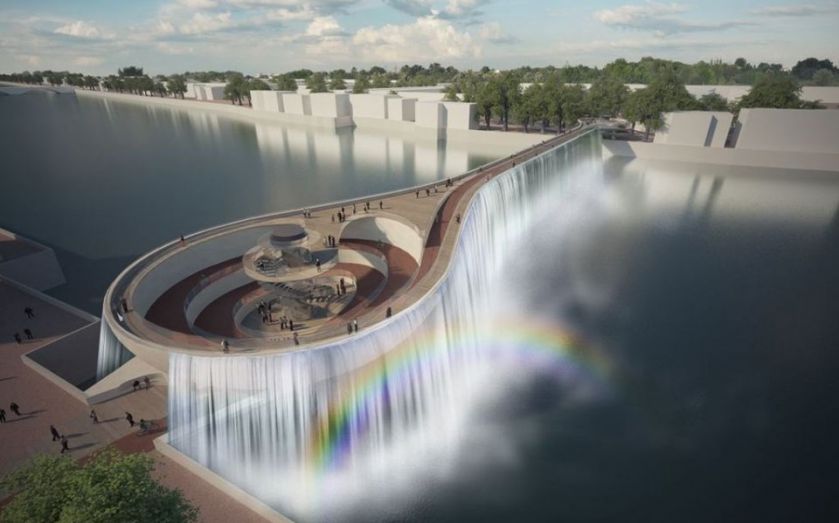 These are the first images of a potential new bridge connecting Nine Elms with Pimlico, as revealed by Wandsworth Council today.
Nearly 80 teams from around the world entered the London council's competition to come up with a 21st century design for the new bridge.
The international competition for a new pedestrian and cycle bridge across the Thames has just been opened to a public exhibition today (February 23) and tomorrow at the Westminster Boating Base. It will then move to the Rose Centre on the South Bnak where it will be open next Friday and Saturday (February 27 and 28).
Each design is also being displayed anonymously online "so people from across London can explore the ideas and have their say".
A judging panel will select up to four entries to go through to the shortlist, when the designs will be fleshed out in more detail.
Jury panel members include Wandsworth Council leader Ravi Govindia, architect Graham Stirk, engineer Henry Bardsley, CABE chair Pam Alexander and Lambeth councillor Joanne Simpson.
Govindia said: "We have set the bar very high indeed and posed some extremely complex engineering and architectural challenges. There are up to 80 highly skilled design teams working on this brief and it will be fascinating to see their ideas."

(Source: Wandsworth Council)
Wandsworth Council is hoping to secure planning permission for the bridge, citing a TfL study that suggests a bridge between Nine Elms and Pimlico would be used 18,000 times a day, split evenly between cyclists and those on foot.
"The bridge is part of the infrastructure package needed to support growth in Nine Elms and Vauxhall where tens of thousand of new jobs and homes are now being created alongside billions in growth and tax receipts," the council said.
It has already committed £26m to the project and the scheme has the support of the Mayor of London Boris Johnson.
(Source: Wandsworth Council)