Ocean London: An ocean of possibilities for the city's event scene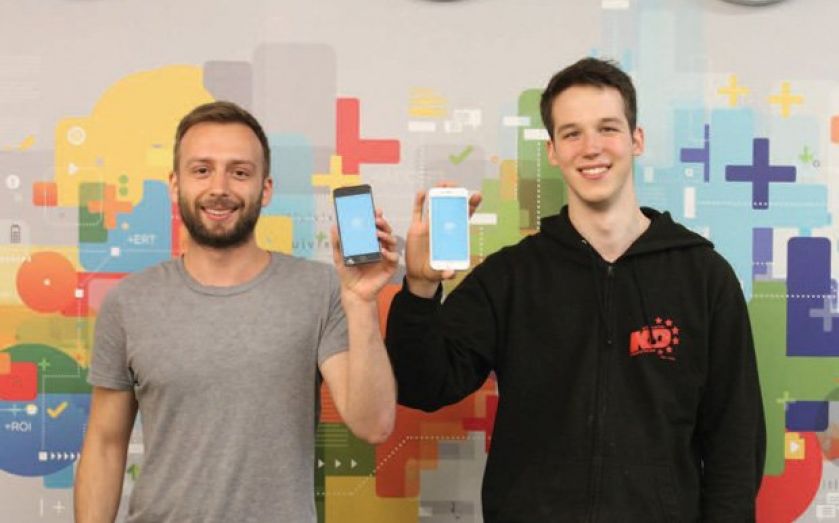 It seems there is such a thing as too much choice. Even deciding where to see a film on a roof is a headache when you live in a city as large and diverse as London. This predicament has given rise to a number of event planning apps that aim to make your leisure time, well, more leisurely. We've caught up with the brains behind Ocean London, a free app that recommends good nights out based on your personality.
WHO ARE THE BRAINS BEHIND OCEAN?
Two recently graduated University College London students, Kai Waluszewski and Tomasz Stefaniak. We share a passion for tracking down unique places in the capital, beautiful design and finding new places for those people who are curious and interested in their surroundings, but short of time to visit and explore our amazing adopted city of London.
HOW DID YOU GET THE IDEA?
I wanted to build software utilising personality analysis to recommend places to people that would actually "fit" them, but had a hard time creating a working model for it. A mutual friend from the Polish Society at UCL introduced me to Tom, who has a knack for solving complex problems and came up with the system for Ocean's recommendations. Then we launched the company together.
HOW DOES IT WORK?
We're constantly on the lookout for interesting and unique places in London so we can update and add to the Ocean London app. Then our users can search for anything they wish for at that moment – be it "Indian food", "chillout" or "extreme sports", and like a genie, Ocean shows the places they will like the most. It works for groups, too.
HOW DOES THE APP ACCURATELY GET TO KNOW YOUR PERSONAL TASTES? WHAT DATA IS THAT BASED ON?
Ocean uses smart algorithms that look at your ratings (likes and dislikes), Facebook profile and a personality test to build a profile of the things you like. There's a lot of machine-learning-maths to it that we've worked hard to develop but that's the idea in a nutshell.
WHO IS IT AIMED AT?
It's an app for people who want to be spontaneous. You might be caught in a neighborhood you're unfamiliar with, but you want to carry on the party – you open the app and you can immediately see places that will be of interest to you. Be it a great Spanish restaurant for two on a first date, a rock 'n' roll bar for you and your mates or even a piece of street art for you to appreciate while exploring London on your own.
HOW'S BUSINESS?
Fantastic! In the last month alone we have quadrupled the number of our users and are working with a number of different restaurants such as Patty & Bun and Ladies and Gentlemen on special events and experiences for our users.
HOW CAN PEOPLE DOWNLOAD IT AND HOW ARE YOU SPREADING THE WORD?
We want to make sure our promotion is fun for everyone involved, so we have been doing a lot of PR stunts, such as free zorb ball rides or gin-making classes.
WHAT DOES THE FUTURE HOLD?
We're building a unique booking system into the app, so that, as soon as you find a great recommendation, you can directly book a dinner or an activity, all in one place.
Download the Ocean London app for free from the Apple App Store
---
Best of the rest
Culture Key
This picture-heavy app basically turns Time Out into Tinder. Leisurely swipe through beautiful, full-screen pictures of all the art, music, theatre, festivals and walks currently happening in London, all hand-picked by its discovery team.
Free for iPhone
Frugl
If you normally stay in at the end of the month because your bank account is running dry, then Frugl could change your life (or just your weekend). It lists events and offers in the capital that are under £10 or free.
Free for iPhone
YPlan
YPlan is the big daddy of event apps, the one that aims to be everything to every spontaneous Londoner. Its listings are vast and it has collections in case you're on a budget/looking for something a bit quirky. In-app tickets payments are also handy.
Free iPhone and Android
Dice
The team behind Dice are taking on secondary ticketing sites and touts by letting you book live music gigs directly through the app with no booking fees and no paper tickets – just show your phone to get in.
Free for iPhone and Android
Hype
Hype's team of "curators" roam about and update its app with interesting and independent finds in real time. It also compartmentalises London into 4 neighbourhoods (East, Central, North and South) to keep things local.
Free for iPhone