Now there's an "Uber for laundry" for Londoners as Rocket Internet launches ZipJet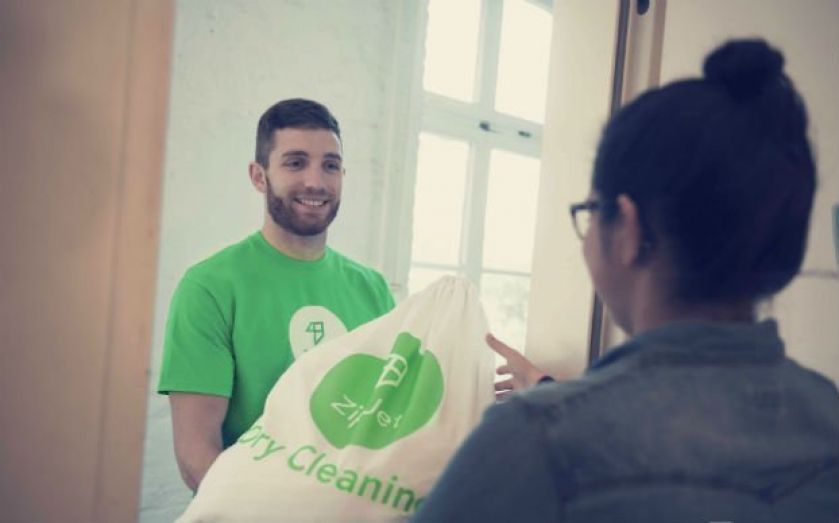 Calling all those who hate doing laundry (that's most of us) or those too lazy to get their washing done (students). There's now a solution to your problem which means you can spend more time with your feet up, rather than matching up odd socks.
A new app has launched in London that offers pick-up and delivery of your dirty laundry and dry cleaning with just the tap of an app. Twenty-four hours later, your clean and sparkling clothes arrive straight to your door.
The laundry on-demand service ZipJet is available to lucky Londoners living or working in six boroughs, including workers in the City.
Residents of Camden, the City of London, Hammersmith and Fulham, Kensington and Chelsea, and Westminster can start using the app now, available on the App store or Google Play. But others needn't fret. Further locations will soon be rolled out for anyone desperate to shed the chore of washing.
ZipJet founder Dr Marco Sperling said: "Behind ZipJet there is a big mission. We all lead busy lives whether we work, study or manage a family. We're all short on time and too much domestic work keeps us from doing what we love. Saving our customers time for things in life that really matter is what drives us."
Dry cleaning costs £10 per 2 piece suit, while a wash costs £12.50 per 6kg bag. Shirts come in at £1.75 for a wash and iron too.
The startup is backed by Rocket Internet, the recently-floated German tech incubator, and follows hot on the heels of two Rocket-backed ventures – storage startup SpaceWays and EatFirst, the food delivery service.
It looks like Rocket understands its target market here in London: pushed for space and time, hungry – and, with its latest launch, that Londoners are a dirty bunch.