No10 Russell can win Six Nations Triple Crown for Scotland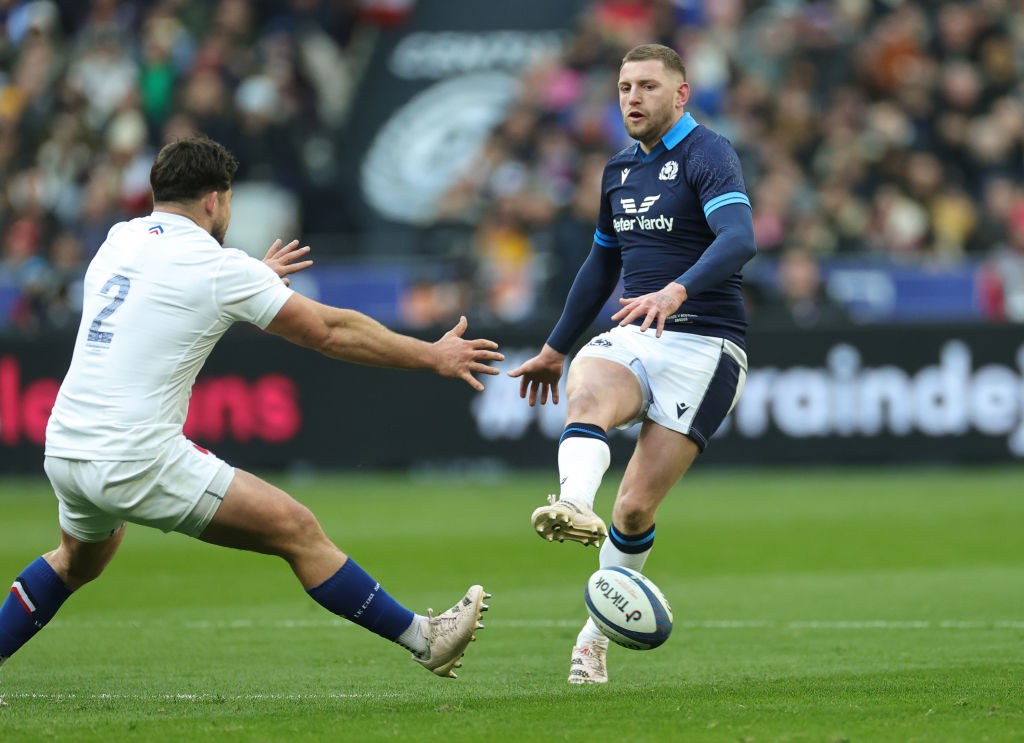 Mercurial talent Finn Russell can drive Scotland to their first ever Triple Crown in the Six Nations era on Sunday when his side host Ireland.
I would go as far as saying the fly-half is a genius, while his opposite number at Murrayfield – Johnny Sexton – is world class in his own ways.
Scotland have never been too far off the pace but they are really clicking at the moment, and a lot of that is down to Russell.
Scotland bravery
There's something, too, about his bravery which is just so captivating. He is always going for that risky pass or that extra five metres when he kicks penalties to touch.
Sometimes he gets caught out, sure, but it's his tenacity to try again on the very next phase or kick – and skill to get it spot on – that I admire so much.
And the depth around him has improved dramatically. Look at outside centre Huw Jones, for example, keeping British and Irish Lion Chris Harris out of the side with ease.
If this match were in Dublin I would say Scotland had no chance, but in Murrayfield they cannot be written off by any means.
In the past I have been critical of teams that have won trophies when maybe they haven't entirely deserved it – such as Wales' Six Nations success in 2021 – but if Scotland won the Triple Crown this weekend I would have no such arguments.
And it is good for the tournament to see Scotland winning some of the bigger trophies. We have seen all of this talk about Italy needing match wins but Scotland have underperformed for far too long in this competition.
Any Scotland side steered by Russell has a chance of winning a rugby match, but this team could take the scalp of world No1 Ireland and make a massive statement ahead of a World Cup where they play their Celtic neighbours in the pool stages. 
Crunch time
Le Crunch on Saturday is a banana skin for England. There's no shame in losing to France given the quality of their rugby at the moment but this is England's last properly competitive home game before the World Cup and they'll want to leave a mark at Twickenham knowing a trip to Dublin awaits next weekend.
They were poor against Wales last time out but new head coach Steve Borthwick has something that the new Warren Gatland era across the border doesn't – a win or two.
And with those, Borthwick can claim he is building towards the showpiece event in France later this year.
The winners of this will be in the mix next weekend so the pressure is on both sides and it will be fascinating to see how each side deals with that pressure.
I will be at Twickenham on Saturday and I do think I will be seeing a French victory, but the great thing about this Championship is that you never know.
Roman siege
Elsewhere in round four I foresee a crunch clash for Wales. They have been awful, with an attack which would be unable to punch itself out of a paper bag and a defence that has only partly held up.
They were poor against an average England and even worse against solid Scottish and Irish outfits, and they could struggle again this weekend.
Italy will have been targeting this match for a number of months and beyond, having beaten their opponents in Cardiff last time out.
Gatland is back in charge of Wales but it hasn't gone to plan. They desperately need to beat the Azzurri in Rome, and while traditionally they'd have seen only a comfortable win as satisfactory, I feel like they'll take whatever they can get on Saturday.