Nikkei buys Financial Times from Pearson for £884m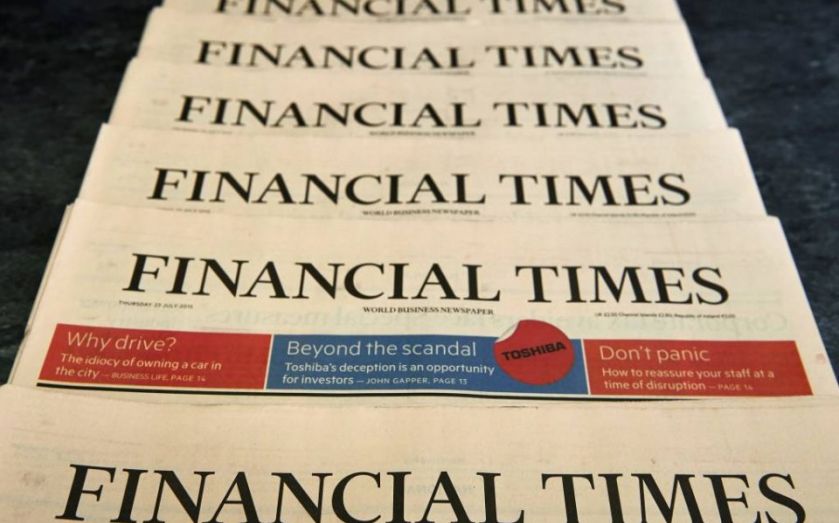 Japanese media company Nikkei is the triumphant bidder for the FT, picking up the newspaper and other publications from Pearson for £884m in an all-cash deal.
The sale includes the famous pink paper and website FT.com, a web design business FT Labs, FT Chinese and Financial Publishing which includes publications such as The Banker and Investors Chronicle.
Not included in the deal is Pearson's 50 per cent stake in the Economist Group, or the headquarters of the newspaper near London Bridge. Nikkei will make a contribution to Pearson's pension fund of around £90m.
"Pearson has been a proud proprietor of the FT for nearly 60 years. But we've reached an inflection point in media, driven by the explosive growth of mobile and social. In this new environment, the best way to ensure the FT's journalistic and commercial success is for it to be part of a global, digital news company, said Pearson chief John Fallon,
"Pearson will now be 100 per cent focused on our global education strategy. The world of education is changing profoundly and we see huge opportunity to grow our business through increasing access to high-quality education globally."
German publisher Axel Springer had been pegged as the frontrunner in the talks, which Pearson had confirmed earlier today.
For Pearson, the entire FT Group accounted for £334m in sales in 2014 and £24m in operating income, while its gross assets stood at £250m at the end of June.
The deal is expected to close by the end of the year and Pearson also expects to pay a £60m tax bill on the disposal.
"I am extremely proud of teaming up with the Financial Times, one of the most prestigious news organizations in the world," said Nikkei chairman and chief Tsuneo Kita.
"Our motto of providing high-quality reporting on economic and other news, while maintaining fairness and impartiality, is very close to that of the FT. We share the same journalistic values. Together, we will strive to contribute to the development of the global economy."
Evercore, Goldman Sachs and JP Morgan Cazenove advised Pearson on the deal, while Rothschild advised Nikkei.
Shares in Pearson were around two per cent higher in late afternoon trading.