New tenant for British Land's Cheesegrater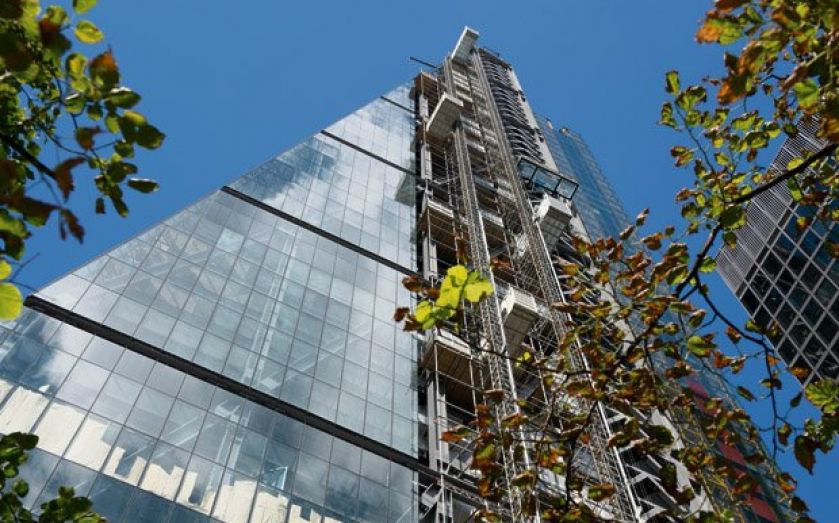 BRITISH Land said yesterday it has secured another tenant at the Cheesegrater skyscraper as the property giant reported growing demand for London office space.
Australian serviced office provider Servcorp has signed a deal to take the whole of the 30th floor of British Land and Oxford Properties' development on Leadenhall Street, which is due to complete later this year. The firm will join insurers Amlin and Aon, who have already taken space.
The announcement was made as British Land reported that a recovery in the wider economy was helping to boost demand for both its shops and offices in London and across the UK.
Chief executive Chris Grigg said: "We have had a good third quarter and the business is performing well. Overall, the UK property market had a strong quarter with London strengthening further and domestic and international investment spreading out into the regional markets."
The FTSE 100 company has taken advantage of renewed demand to sell properties, especially in retail including Eastgate Shopping Centre in Basildon for £89m earlier this month.
Overall, it has made £405m in disposals since September.
British Land also secured 386,000 square feet of lettings and renewals across its retail estate in the three months to December, boosting retail occupancy by 0.4 percentage points to 98.4 per cent. Grigg said footfall has "outperformed all benchmarks".
Meanwhile office lettings and renewals totalled 139,000 sq ft.