New polls show voters don't think Jeremy Corbyn is cut out to be Prime Minister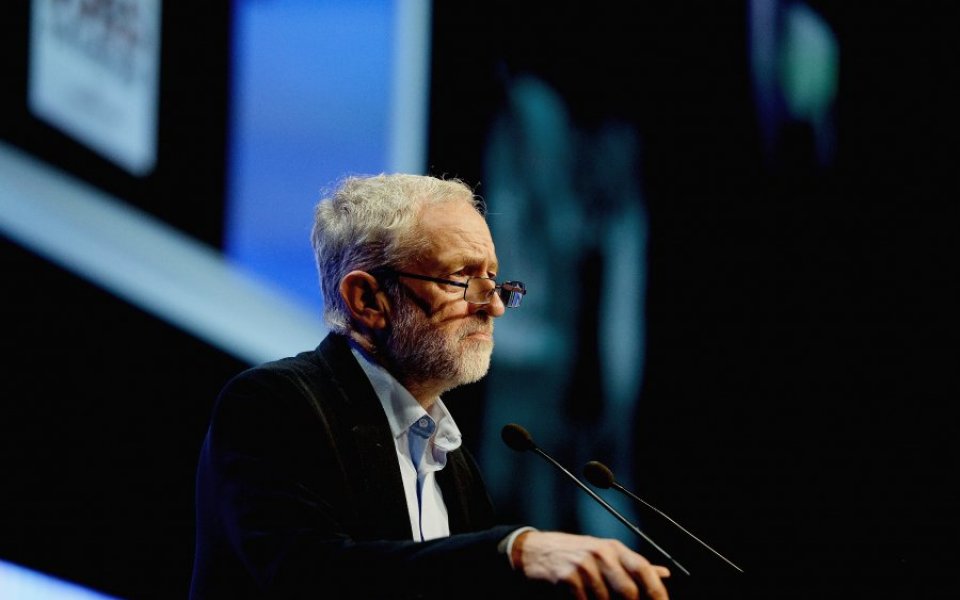 The honeymoon is over.
Just one week after being elected leader of the Labour party, Jeremy Corbyn has been hit with a series of new public opinion polls showing that the wider electorate is rejecting the Islington North MP and his far-left policies.
Corbyn decidedly won the Labour leadership contest with 59.5 per cent of the first-preference votes.
But a new survey out this week from Opinium shows that almost twice as many voters would choose David Cameron over Corbyn to be Prime Minister. Forty-one per cent of respondents to the poll, which was conducted for the Observer newspaper, said Cameron would be the best Prime Minister, while just 22 per cent backed Corbyn.
Read more: This is Corbyn's plan for rail renationalisation
More than one-third of respondents said they could "definitely not" imagine Corbyn in Number 10.
Meanwhile, a separate survey conducted last by ORB for the Independent newspaper found that only 28 per cent of people agreed with the statement "Jeremy Corbyn looks like a prime minister-in-waiting," while 72 per cent disagreed.
Nearly two in five Labour voters told the ORB that they were less likely to back the party at the next General Election following Corbyn's victory, with one in five saying they were more likely to vote for the Conservatives.
And if that weren't enough, the Sun newspaper has published its own poll today showing that half of voters in key marginal seats think that the new Labour leader is unelectable as Prime Minister.
Read more: Bookies' tips suggest Labour leader could last just 475 days in the job
The polls come as the oddsmakers take more money from punters who say Corbyn will be out of a job by next year.
"We are offering 6/4 about Corbyn still being Labour leader at the next General Election, but nobody seems interested him in backing to survive that long," William Hill spokesman Graham Sharpe said today, adding, "We make him 1/2 to be gone by then, but the favourite year for his departure is next year, and Dan Jarvis has emerged as favourite to be his successor".
William Hill has Dan Jarvis 3/1 to be the next Labour leader. The next-favourite is former foreign secretary David Miliband at 7/1, followed by former business secretary Chuka Umunna at 8/1.