Murray breaks with norm and hires Mauresmo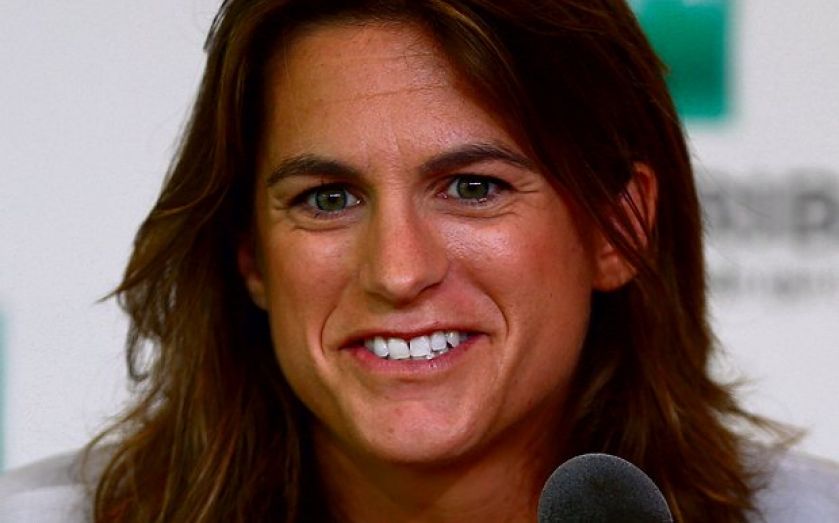 FORMER world No1 Amelie Mauresmo insists paving the way for more women to mentor males is not on her agenda, after agreeing to become the new coach of Britain's Andy Murray.
The 34-year-old, who won two grand slam titles and spent 39 weeks at the top of the world rankings, is set to coach Murray initially during the grass court season, which kicks off today at Queen's Club in London.
Only four other men in the world's top 100 work with female coaches, but Mauresmo has no intention of becoming a trailblazer.
"I guess it is a step forward, but honestly it's not my big concern right now," said the 34-year-old, a former coach of retired French compatriot Michael Llodra, who won three grand slam doubles titles.
"I'm happy about this new challenge. I want to help Andy. It's the only thing that I have in mind.
"I think he's maybe looking for something different, about emotions and sensitive things. All I'm interested in is to be able to help him in his goals. For me it's a challenge."
The Scotsman has been on the hunt for a new coach since splitting with eight-time grand slam champion Ivan Lendl in March, after a fruitful two-year partnership.
Mauresmo is the current French Fed Cup captain and coached now-retired Marion Bartoli to Wimbledon singles glory last summer.
Murray initially approached Mauresmo about the prospect of working together ahead of the French Open, in which he was unceremoniously knocked out of the semi-finals in straight sets on Friday by eventual champion Rafael Nadal.
But the 27-year-old, who was coached by his mother Judy while a junior, believes he can add to his Wimbledon and US Open titles with Mauresmo in his corner.
"Everyone I know talks very highly of Amelie, as a person and coach, and I'm convinced that her joining the team will help us push on, and I want to win more grand slams," said Murray, who, as No3 seed, has received a first round bye at the Aegon Championships at Queen's, a traditional Wimbledon warm-up event. "I have a very strong coaching team already in place, but I think Amelie brings with her experience and tactical expertise and will push us all to improve."