The Apprentice is back tonight: Meet the candidates, from the cannon-firer to former Barclays banker
The candidates for the next season of BBC show The Apprentice have been announced, with a former Barclays banker among those hoping to entice Lord Alan Sugar to invest £250,000 in their business idea.
Now in its 17th season, the show, which sees contestants complete tasks in order to demonstrate their entrepreneurial prowess, has launched the careers of Saira Khan (formerly of Loose Women) and Katie Hopkins (formerly of a Twitter account).
The 18 entrepreneurs are made up of nine men and nine women, including a construction company director, the owner of an online antiques marketplace and a safari guide.
"Lord Sugar's investment will help me escape the rat race of a banking job," says Avi Sharma. "I'm the hardest working rat he'll ever meet."
On his LinkedIn profile he adds: "I quit my job at Barclays Bank to follow my dream."
He also says he "scraped" a 2:1 in Economics before being "booted off" the Nottingham Economics & Finance Society for lying on his CV. He says he worked at Barclays for three years but quit before he had enough money saved to buy a property.
Also appearing on The Apprentice is Gregory Ebbs, an online antiques market owner from Shropshire who says his USP is his "ability to think outside the box and try out new and different things" and his weakness is "being a little too unusual".
Some people might think, 'why did you go to Malta to fire cannons when you could be earning so much more in the City of London?',' he asks (presumably rhetorically).
Other candidates include Simba Rwambiwa ("my USP is myself) and martial arts school owner Sohail Chowdhary ("I am calm and collected, but if they do come at me? I will bite and I will sting, and I will leave my mark."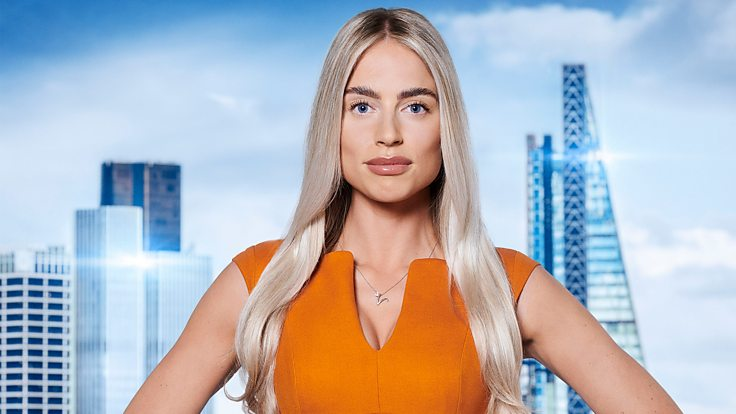 Liverpudlian Victoria Golbourne, meanwhile, says she is "direct and outspoken" – which might help in the boardroom.
The candidates will be completing tasks – often only tangentially related to business – for Lord Sugar and his advisors, Baroness Karren Brady, Tim Campbell and Claude Littner.
The show will return on Thursday (5 January) amid accusations it has lost its way as a genuine reflection of potential entrepreneurs in favour of bringing together divisive contestants for what amounts to little more than a reality TV show.
The Apprentice viewer numbers have, however, held up strongly over the years and it remains one of the BBC's prized assets.