Media groups seek improved service from BT Openreach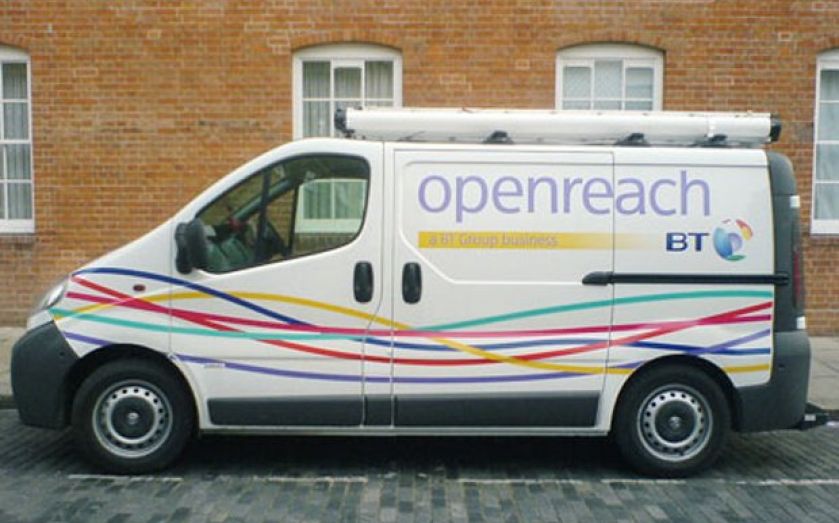 BT OPENREACH, the infrastructure arm of the telecom giant used by BSkyB, TalkTalk and others to run their home phone and broadband offerings, has been labelled "consistently poor" by those who rely on the service.
Ofcom, which is closing a consultation on BT Openreach's performance
on Wednesday, has been inundated with complaints from the industry.
Ofcom's probe examines Openreach's quality of service – the speed at which its engineers install and repair the underlying UK network relied upon by businesses and consumers.
"Openreach's consistent poor quality of service negatively impacts thousands of UK consumers every day," BSkyB told City A.M. "We therefore welcome Ofcom's proposals for a more thorough regulatory framework. If effectively implemented, it will deliver better overall experiences for consumers and encourage greater levels of switching between providers," it added.
While the pricing of Openreach is regulated to ensure it offers the same pricing to other companies as to BT's own home phone and broadband division, its quality of service is not currently regulated.
TalkTalk is demanding higher targets for Openreach and penalties if it fails to meet them. "We urge Ofcom to ensure their proposals are detailed and robust enough to actually improve Openreach's performance, with financial penalties if they don't," it said.
In response BT said, "Openreach already works to service level agreements that are stricter than anywhere in Europe. We are always working to improve, so Ofcom's consultation is a good opportunity to listen to customers."
BT Openreach is wholly-owned by BT but is run at arm's length from BT's retail and wholesale operations.