Lower oil prices hit FTSE after Saudi cuts costs – London Report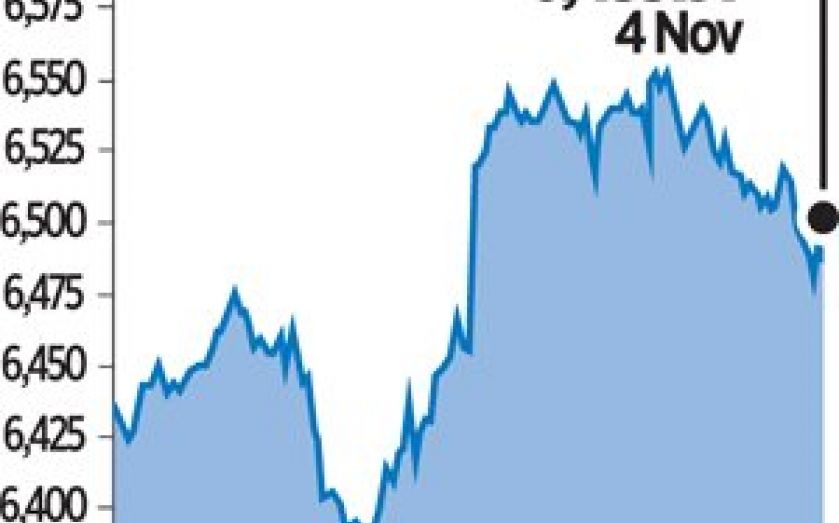 BRITAIN'S top equity index yesterday edged lower, hit by losses in heavily weighted oil and gas stocks after the price of Brent crude slid to its lowest point in four years.
Falls in the oil and gas sector stripped 30.6 points off the FTSE 100, which closed down 34 points, or 0.5 per cent, at 6,453.97.
Tullow Oil fell 5.3 per cent to 457.90p, with heavyweights Royal Dutch Shell falling 2.6 per cent to 2,139p and BP down three per cent to 430.40p, as Brent crude tumbled to near $82 a barrel – extending losses to a fourth session after top oil exporter Saudi Arabia cut prices to the US.
Company reports provided some support to the market. AB Foods reversed an early fall to climb to the top of the FTSE 100, rising 4.2 per cent to 2,783p as investors took cheer in a strong performance from its Primark fashion retail business despite falling sugar profits.
Primark avoided a drop in orders due to unseasonably warm weather, which had hit high street rival retailer Next's earnings last month, and said its expansion into France had gone well.
Legal & General rose two per cent to 235.20p after the company generated 12 per cent more cash in the first nine months of 2014 than a year ago, as corporate annuity sales helped cushion the impact of changes to rules for individual savers.
Imperial Tobacco advanced 4.1 per cent to 2,777p, hoisting the shares of its rival British American Tobacco by 1.3 per cent to 3,553p.
AstraZeneca rose 1.13 per cent to 4571.50p after it unveiled three deals to strengthen its cancer treatment business.
It agreed to buy Definiens, whose technology was developed by Nobel prize winner Professor Gerd Binnig to unlock information from cancer tissue samples, for $150m.
It also agreed collaborations with US businesses Pharmacyclics and Johnson & Johnson to combine their drugs with its Imbruvica treatment against cancer.
Rolls-Royce rose 1.56 per cent to 848p as it unveiled a restructuring, including 2,600 job cuts and the sudden departure of its finance director.
Temporary power supplier Aggreko lost 4.28 per cent to 1,455p after Credit Suisse issued a downbeat note, cutting its target price to 1,240p.