London Report: Failed vaccine test for Glaxo pricks the FTSE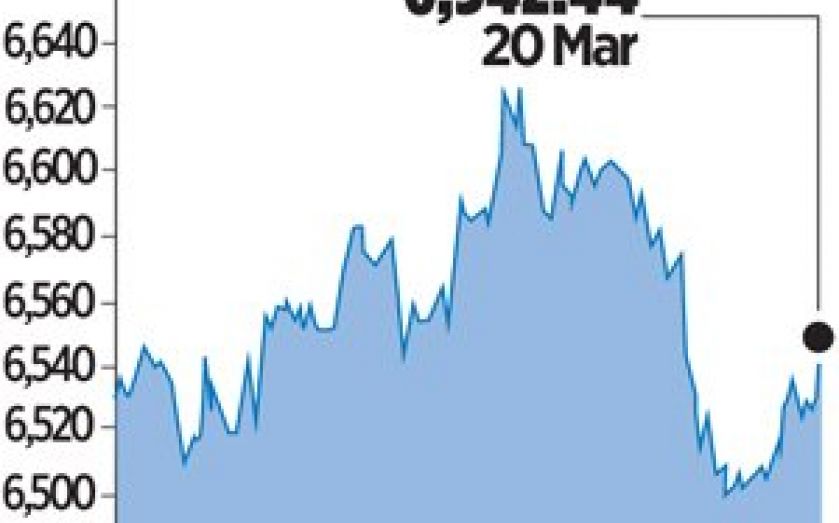 BRITAIN'S top equity index fell yesterday, hit by a drop in drugs giant GlaxoSmithKline and a hint from the Federal Reserve that US interest rates may rise sooner than previously expected.
The blue-chip FTSE 100 index, which rose 14.4 per cent in 2013 and came close to a 13-year high in January, closed down 30.69 points, or 0.5 per cent, at 6,542.44 points.
GlaxoSmithKline's 1.6 per cent fall knocked five points off the FTSE 100 after an experimental cancer vaccine from its labs failed in a second test.
The findings showed Glaxo's Mage-A3 therapeutic vaccine did not help patients with non-small-cell lung cancer in a late-stage Phase III study.
"With a further read-out pending, we are not pinning much hope on the product," said Panmure Gordon analyst Savvas Neophytou, who kept a hold rating on Glaxo's shares.
Darkening the broader market mood, new Federal Reserve head Janet Yellen said late on Wednesday that the Fed would probably end its massive bond-buying programme this autumn, and may start raising interest rates around six months later.
While many traders and analysts expect the FTSE 100 to reach a record high of 7,000 points later this year as the UK's economic recovery slowly strengthens, some were more cautious about the short term.
Barclays Capital analyst Lynnden Branigan said a close below last week's low of 6,500 could pave the way to a retreat to February's low of 6,416 points. "I'd probably expect buyers to come back in around those lows, at 6,416," he said.
Energy supplier SSE bucked the weak market, rising 3.3 per cent to top the FTSE 100 leader board, with traders citing the impact of a rating upgrade from Morgan Stanley.
"SSE is cheap versus peers … The balance sheet is safe, we think dividends can be maintained even without energy supply profits, and EPS revisions have troughed. Capex reductions would be a positive," the investment bank said in a note.
Clothing retailer Next climbed 2.3 per cent after matching top-end forecasts with an 11.8 per cent rise in annual profit, fuelled by booming sales at its online business.
Yet some analysts reckon the scope for further gains in Next is limited. The stock has jumped by more than 24 per cent this year.
"With the shares valued at a premium to the sector, we believe the valuation is up with events," Investec said.