London leads jobs recovery as capital goes on hiring spree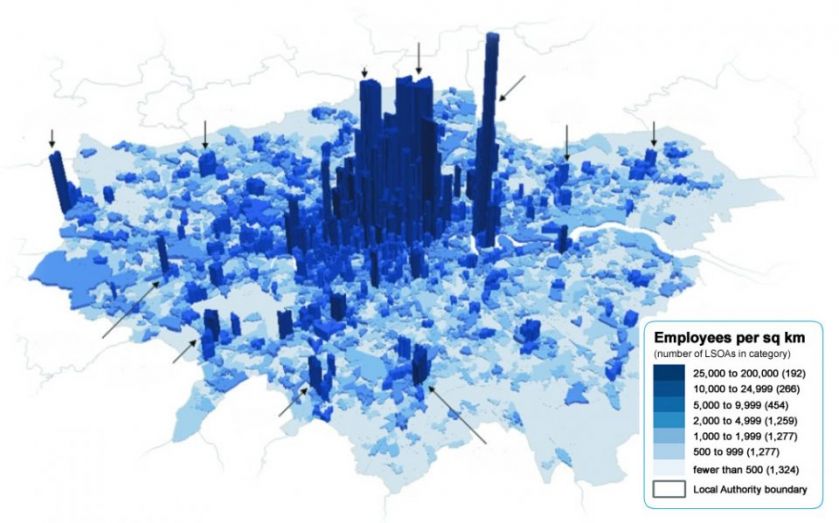 London's businesses are dri­ving the UK's recovery, with official figures yesterday showing the capital has consistently hired more staff ac­ross a diverse range of industries than any other part of Britain since the financial crisis struck.
Despite the recession and slow recovery from the credit crunch, London firms found the resources to increase the number of their employees by 10.6 per cent between 2009 and 2013, according to the Office for National Statistics.
Headcount growth was significantly lower in every other part of the UK over the same period, and even dropped some regions.
The remainder of the south east was the next strongest after London with jobs growth of 2.6 per cent.
The south west and Scotland performed joint worst with a fall in em­ployment of two per cent over the four-year period.
Total employee numbers in London rose from 4.14m in 2009 to 4.58m in 2013, an increase of 440,000 – just shy of five full Wembley stadiums.
The capital's most prolific job generator was the professional, scientific and technical sector which includes law­yers, accountants and engineers – the type of jobs which typically require a high level of training. Those prof­essions added 110,000 employees.
It was followed by business administration and support service activities, which includes firms such as estate agents, recruiters and security companies, which grew by 16.6 per cent.
Tech firms were busy hiring too, with the IT sector recording 19.8 per cent jobs growth.
London is typically seen as relying on in its financial centre but the report shows a far wider diversity across the capital. The number of employees in the finance and insurance sector only grew by five per cent from 2009 to 2013.
When broken down by local authority, the data showed that Westminster led the country between 2012 and 2013, creating 26,000 jobs. Islington, Tower Hamlets, Hack­ney, Camden and Lambeth also achieved a top 10 finish.
However, fears were raised this week that escalating housing costs and skills shortages were threatening to knock London's impressive levels of economic growth.