London house prices pull further ahead of regions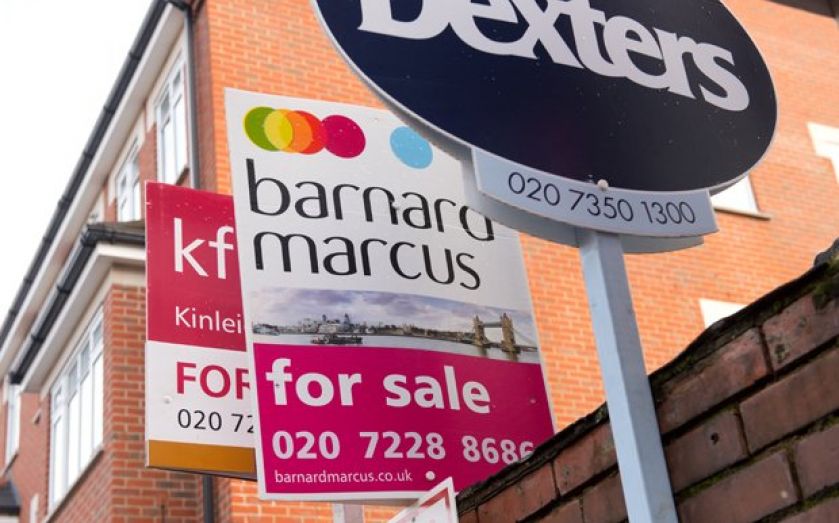 HOUSE prices in the City soared by more than any other London borough, while the capital's market continued to blast ahead of the rest of the UK, new figures showed yesterday.
It came as mortgage lending shot up by more than a third in the last year, led by high loan-to-value mortgages.
London prices increased by 10.3 per cent in the 12 months to January, hitting an average of £507,875 according to LSL Property Services.
That compares with a six per cent rise for England and Wales overall, with prices rising to an average of £257,951.
Mortgage lending jumped 38 per cent in January, compared with a year earlier, the Council of Mortgage Lenders said.
The government's Help to Buy Scheme is partly behind the rise, as it has opened up the market in lowdeposit mortgages.
The 48,600 loans offered in January included 21,800 extended to firsttime buyers, and the average loan-tovalue ratio increased from 80 per cent to 82 per cent.
Surveyors group e.surv also found a 74 per cent rise in high loan-to-value lending in February compared with the same month of 2013.
That means more than 11,000 highloan-to-value loans were given in the month, the biggest number in more than six years.
"House prices are painfully high in London and the South East, meaning buyers must save a large pot of money to qualify for a loan," said e.surv's Richard Sexton. "Without high LTV lending, the capital could become the preserve of the cash-rich only."