London City Airport runway "hole" creates travel havoc as flights are still being delayed and cancelled several hours on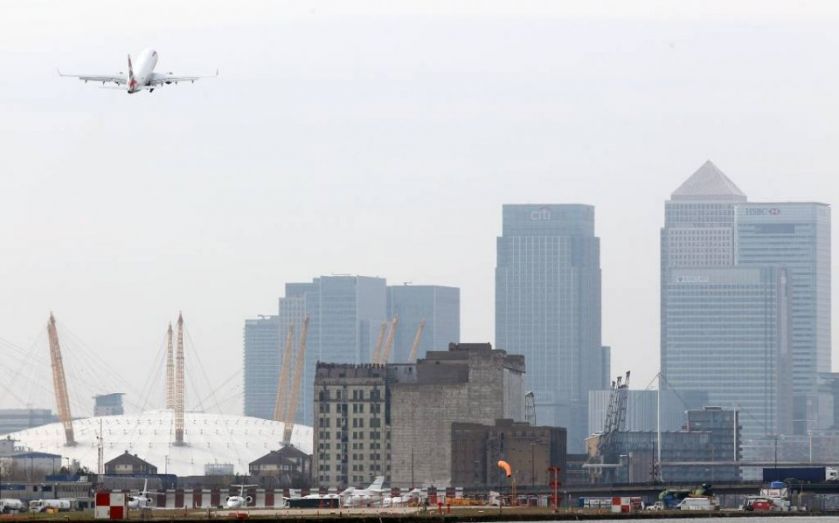 Passengers were left stranded for hours this morning after a hole opened up on a runway at City Airport, resulting in widespread delays and cancellations.
The airport, heavily used by business travellers, confirmed it had to perform "emergency runway maintainance" shortly before 7:30am today, leaving thousands of travellers stranded with little sense of when they might be able to resume their journeys.
Airlines were left to advise their passengers when to expect flights, but the vast majority appear to have been simply cancelled.
https://twitter.com/flightradar24/status/600600289771585536
Although the official line is simply that maintainence was being carried out, some passengers had more detail:
https://twitter.com/SMTuffy/status/600557765623418880
Many expressed their frustration at the situation:
https://twitter.com/Bunyan13/status/600554673796448256
https://twitter.com/dh491966/status/600554901773623296
https://twitter.com/rsmck/status/600562160092246016
https://twitter.com/BohemianSteve/status/600565338804203520
https://twitter.com/KeithjGill/status/600568649070583808
Flights had resumed by 11:30am, but the airport was still warning of "delays and cancellations". It continued to advise passengers to check with their respective airlines.