Laying down the law on M&A and sell offs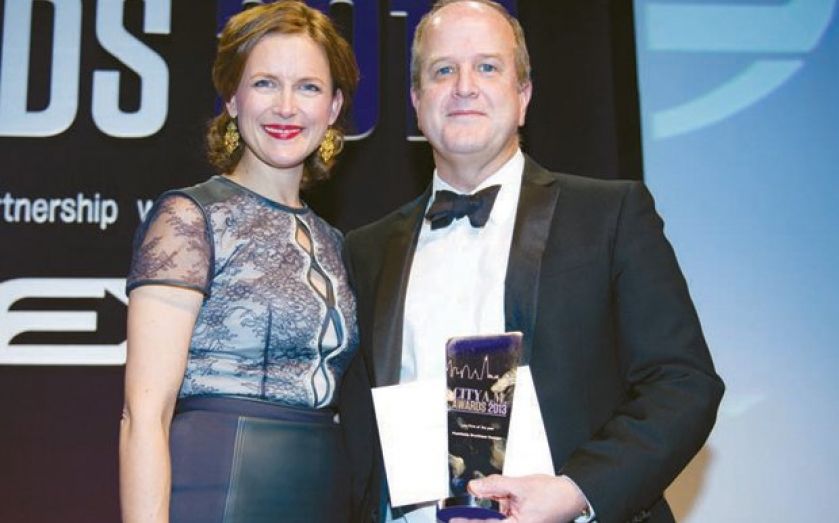 LAW FIRM of the year
The past year has seen law firms work with the government and banks on the selling of shares and on the investigations into alleged failings at big companies.
Against that backdrop lawyers have also started to benefit from the upturn in the M&A and financing markets, beefing up their private equity practices and posting steady financials as the deal pipeline picks up. This has been a record-breaking year for law firms, with all of those shortlisted for our award posting large increases in revenue.
A lot of this increase was down to working with the government on the sales of bank shares or on a series of mega-mergers, such as Carphone Warehouse and Dixons and Liberty Global's take-over of Virgin Media.
AND THE NOMINEES ARE…
TOMORROW: PRIVATE EQUITY MANAGER OF THE YEAR
FRESHFIELDS
The law company boosted its profits in the latest financial year, with profits per equity partner, a common barometer of increasing a law firm's financial performance, increased by six per cent to £1.48m in Freshfields' 2013-14 financial year. Total revenue for Freshfields – led by David Aitman (above) – a Magic Circle business, also increased by one per cent to £1.232bn during the year. Freshfields was also brought in by Tesco to scrutinise its first-half profits, which were said to be overstated by £250m. It has also advised on some of the City's major deals this year, including the £3.8bn mega-merger of Carphone Warehouse and Dixons.
HOGAN LOVELLS
Profit per partner at Hogan Lovells – led by David Hudd, partner and deputy CEO (below)– increased by 10 per cent to top $1.2m (£720,000) last year, as both revenues and profits rose to record highs. Fee incomes increased by 5.2 per cent to $1.72bn in 2013, compared to $1.63bn in 2012, while revenues per lawyer were up 3.7 per cent to $742,613. During the year, Hogan Lovells advised Liberty Global on the European competition, pensions and employee share plan aspects of its £15bn acquisition of Virgin Media. London is the firm's single largest office globally and accounts for around 24 per cent of total revenues.
LINKLATERS
Law firm Linklaters – led by managing partner Simon Davies (above)– saw its pre-tax profits increase in the latest financial year, up by 6.8 per cent to £557.3m. The group's income rose to £1.255bn in the year to the end of April, a rise of five per cent on last year's figures, which were particularly strong, following the Magic Circle firm's assistance of Glencore in its major merger deal with Xstrata. Linklaters advised the government on the issuance of the first Sharia (Islamic law)-compliant bond in the western world, which attracted £2bn in orders, more than 10 times the amount it was looking to sell.
CLIFFORD CHANCE
In January, the firm was appointed to investigate claims that the Royal Bank of Scotland forced small businesses into one of the bank's restructuring units, where it their assets were stripped and sold for profit. However, it found no evidence of this. Clifford Chance – led by managing partner David Childs (below) – recorded a boost in revenue and profits during the last financial year, with revenues swelling to £1.36bn, rising seven per cent in the year to April and the highest the group has ever seen. Profit per equity partner saw a more significant jump, rising by 16 per cent to £1.14m. In the UK, where two-thirds of the firm is located, revenues rose by six per cent.
SHEARMAN & STERLING
Shearman & Sterling this year posted a 20 per cent hike in revenues at its London office, its fourth year of growth in the capital. The multi-national firm, which advised Liberty Global on the £15bn takeover of Virgin Media, reported turnover rising from $112.6m (£67.61m) to $134.8m in the 2012-13 financial year, led by a strong performance in the high-yield and finance practices. Led in London by Nicholas Buckworth (above), it also boosted its ties with financial institutions by offering software programs to help its banking clients better navigate regulatory and compliance issues.