Jeremy Hunt should scrap plain cigarette packaging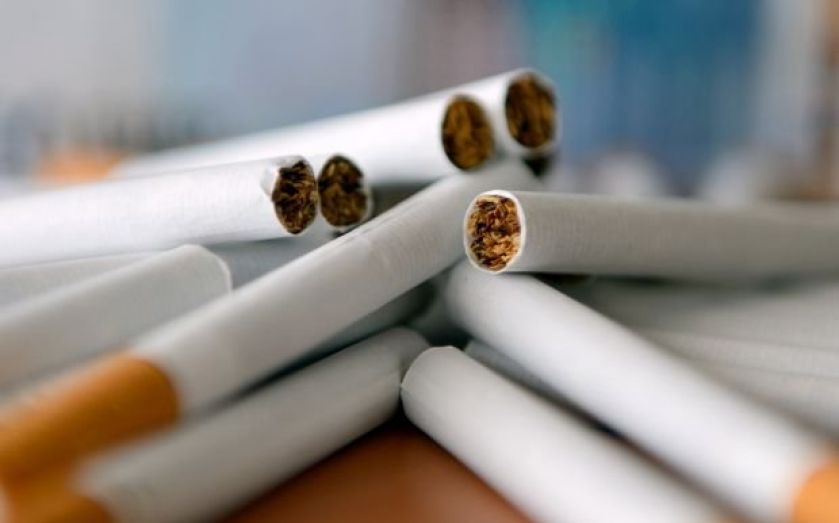 After Australia passed a first-of-its-kind law in 2012 mandating that all cigarettes be sold in plain brown packaging free of branding, UK health secretary Jeremy Hunt vowed to keep a close eye on the Australian law's progress before introducing similar legislation in the UK. Two years later, the Australian bill has failed to reduce smoking, but Parliament is nonetheless moving forward with legislation that would grant the health secretary the powers to impose similar mandates.
Australia now requires that all cigarettes, regardless of brand, be sold in identical brown boxes with the brand name written in plain font on the front. The thinking, of course, was that "ugly" packs would be less attractive than colourful, distinctive packs and less effective at recruiting new smokers, leading to a swift decline in sales. After three years of decline, triggered by five increases in the cigarette tax, cigarette sales increased during the plain packaging law's first year in effect. Moreover, researchers at the University of Zurich found that plain packaging did nothing to deter 14 to 17-year-old minors–the age range during which many lifelong smokers pickup the habit–from purchasing cigarettes
Not only did the plain packaging law fail to reduce smoking overall, it created a host of problems for Australia. The law's greatest beneficiary may have been the criminal underworld, as segments of the black market for cigarettes rose by over 150 per cent (with smokers willing to pay top dollar for the now-illicit branded packs)–depriving the government of about £600m in expected tax revenue, empowering criminal smugglers, and putting smokers at further risk by encouraging them to purchase an unregulated, counterfeit product. Already, the exchequer estimates that one in 10 cigarettes sold in the UK is counterfeited and that the government loses as much as £2.5bn each year to the black market.
Moreover, the Australian plain packaging law has been a gross violation of international trade agreements and already has Australia in hot water with the World Trade Organisation (WTO). A company's brand is among its most valuable assets and is the product of years of research, development, and marketing. By stripping cigarette makers of the right to brand their own products, Australia has blatantly infringed upon their trademark rights.
Government should not treat one industry different than others just because it doesn't like certain products. I'm not in favor of smoking, or tobacco consumption in general, but the importance of trademark and branding protections to maintain a business-friendly climate cannot be understated. Branding is what distinguishes a company's product from its competitors', and what assures customers that they are buying an authentic product and not a counterfeited knockoff.
The once-bitten Apple on the back of a notebook computer tells customers in New York, London, and Tokyo alike that they are buying a product from a reputable world leader in technology. But if deprived of the rights to use their trademarks, companies like Apple would not be able to distinguish their products and profit off the years of research and development that have gone into bringing them to market.
No one is suggesting that mandating plain packaging for cigarettes will lead to a ban on computer branding, but studies predict that it could lead the government to strip branding rights from food and beverage makers. One report found that the regulatory measures governments place on cigarettes tend to cascade down to alcoholic beverages and foods. With some countries already considering a plain packaging mandate for liquor, and many public health advocates now pushing for a "war on sugar," it's easy to see how selectively stripping branding rights from one segment of the market could set a dangerous precedent that enables the government to further weaken trademark protections elsewhere.
The UK relies on intellectual property protections for £50bn of gross output, eight per cent of its GDP, and 2m jobs, and simply can't afford government interventions that weaken these protections in order to pursue a failed anti-smoking tactic.