Japan general elections: Abenomics given boost by comfortable win for Prime Minister Shinzo Abe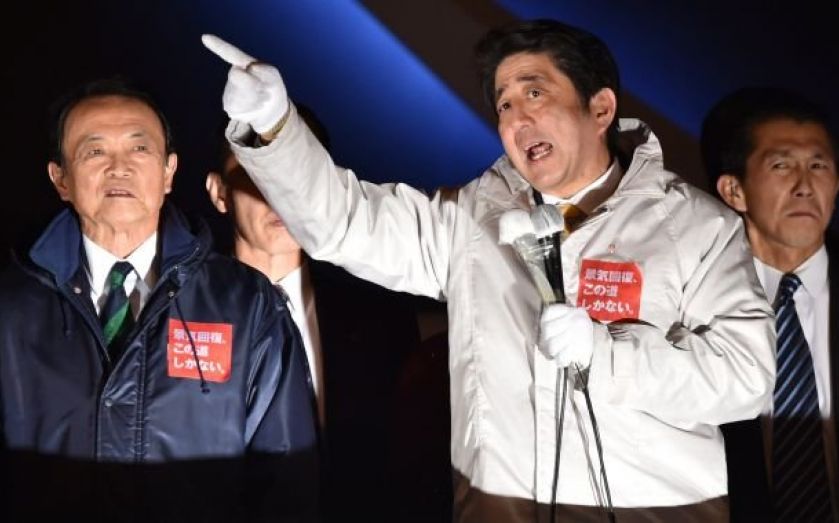 Japanese Prime Minister Shinzo Abe swept to a comfortable win in a 'snap' general election called to secure a tighter grip on power and gain a green light to push ahead with his 'Abenomics' policies.
Abe's ruling Liberal Democratic Party (LDP) and its junior partner Komeito swept to a big win of 333 of 475 seats, according to Japanese TV station TV Asahi.
For many the result is less of a ringing endorsement of the public's support for Abenomics, and more a damning indictment of the confidence (or lack of) in the opposition.
According to Japanese media projections, the main opposition the Democratic Party of Japan (DPJ) fell well short of its target of 100 seats, while the Japanese Communist Party was on course to double its eight seats.
Following news of victory, Abe commented: "I believe the public approved of two years of our 'Abenomics' policies. But that doesn't mean we can be complacent.
Abe's reflationary "Three Arrow" strategy focuses on increased government spending, monetary easing and structural reform.
Abe will seek a mandate to delay another planned increase in the tax for next year – originally legislated by the previous government, after his election victory.