Investec's asset management division earns its stripes, but banking profits fall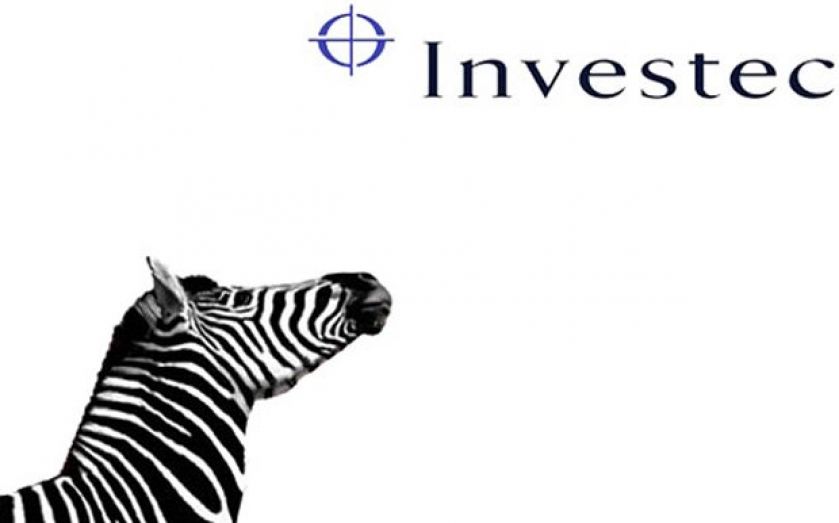 Investec has reported a seven per cent fall in specialist banking profit, but improvements in asset management and wealth and investment divisions.
The figures
The Anglo-South African group reported a 0.2 per cent drop in ongoing operating profit to £314.5m, though this would have been 0.6 per cent growth on a currency neutral basis.
The financial services group, which announced a 5.3 per cent dividend increase to 10p for the half-year to September, said operating profit in asset management was up 16.6 per cent to £82.3m. Its total funds under management amount to £89.8bn, up from £75.7bn as at 31 March this year.
Read more: Investec wealth manager moves property funds to Thorpe Park and care homes
In wealth and investment, Investec's operating profit increased by 14.1 per cent to £43.2m, driven by higher average funds under management and net inflows of £0.7bn.
Its specialist banking operating profit was down 7.1 per cent to £212.8m, with the division hit by a decline in investment income.
Why it's interesting
On its outlook, Investec said it was "mindful of the potentially challenging external circumstances", pointing to Brexit, Donald Trump and South Africa's "economic, political and social volatility".
But the group said its operational and geographic diversity supports a recurring income base, "which has proved resilient notwithstanding fluctuating market conditions".
Read more: Investec gears up for a society sporting summer
What the company said
Chief executive Stephen Koseff:
These results show the long-term strength and diversity of our business, delivering sustainable recurring client-driven income streams amidst high levels of macro uncertainty.

We are pleased with the growth in net interest income and fees and commissions, as well as good fund management inflows.

We continue to invest with confidence in our business to build even stronger franchises.
Group managing director Bernard Kantor also told City A.M. the firm's management felt it was "well positioned" and "quite resilient" given the uncertainty currently across the wider global economy, factors which were reflected in the increased dividend.
Kantor added that, while the recent Trump election win was unlikely to have a material impact on the company itself, he believed:
The fear, I think, with Trump is what impact it has on the global economies and on historic [balance of powers]. Is he going to disrupt this? He could be quite a huge disrupter…[but] I'm not overly concerned. I remember pretty clearly the world had the same concerns when Ronald Reagan took over and Ronald Reagan continued to be one of the great Presidents.