International Tennis Federation facing mounting questions over Davis Cup deal after Gerard Pique's Kosmos group brings legal action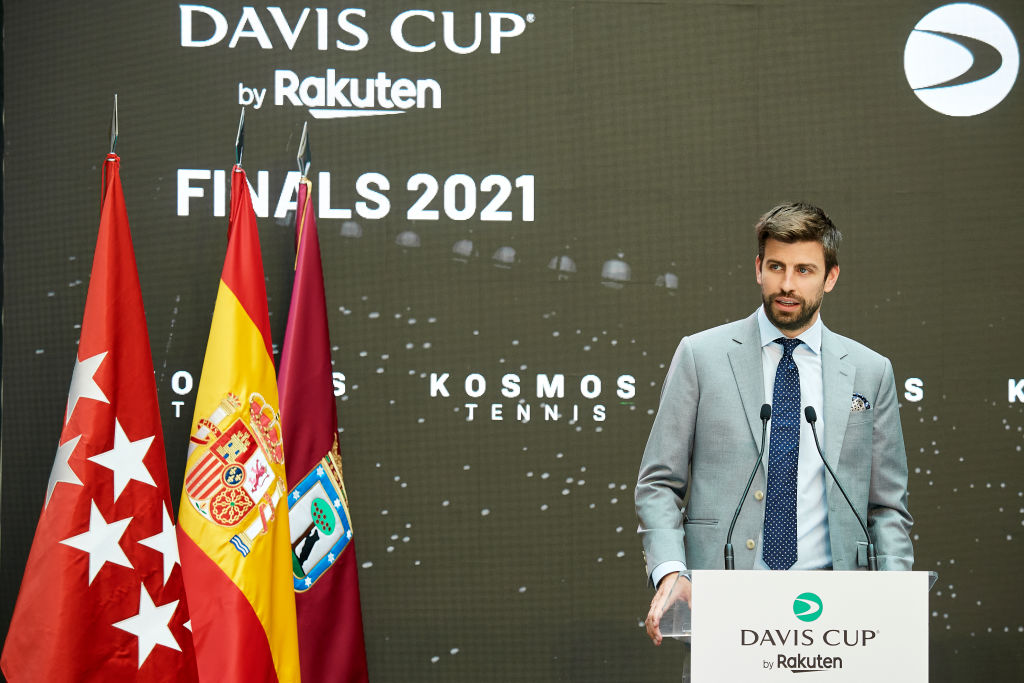 Former footballer Gerard Pique's Kosmos investment group has heaped more pressure on the embattled International Tennis Federation by launching legal action over the early termination of their $3bn Davis Cup deal.
The ITF ripped up the 25-year agreement after less than five years earlier this month in response to Kosmos asking to renegotiate the $120m-a-year agreement.
Kosmos has responded by filing a multi-million dollar lawsuit at the Court of Arbitration for Sport for what it calls the "unjustified termination of the contract between both parties for the organisation of the Davis Cup for 25 years, and for damages to the company."
It comes as the ITF faces questions from some of its members about the level of due diligence undertaken before the deal and concerns that it is about to sign a similar agreement for the women's equivalent of the competition, the Billie Jean King Cup, with Chelsea co-owner Mark Walter – as revealed this week by City A.M.
ITF president David Haggerty is also in the spotlight ahead of this year's elections, where he is set to be opposed by German tennis chief Dietloff von Arnim.
Some senior figures want Haggerty to step aside while an investigation is carried out into the Kosmos deal and what the financial repercussions will be for the ITF.
There are also calls to repeal a resolution, made in summer 2017, to allow the board to make changes to the Davis Cup without putting them to a vote of its 213 member nations at an AGM. Months later it signed the deal with Kosmos.
The ITF is under pressure to reveal full details of the proposed Billie Jean King Cup deal with Walter, who also co-owns baseball's Los Angeles Dodgers and investment firm Guggenheim Partners with Chelsea chairman Todd Boehly.
It is understood to involve the creation of a new joint venture and a cash advance to the ITF in the form of a loan to be repaid at five per cent. The ITF would retain majority ownership of the entity but private investors would have a large minority holding.
The ITF has said that there is "no joint venture in place" and that it is "committed to transparency as part of good governance".