Inhaler uproar shocks Froome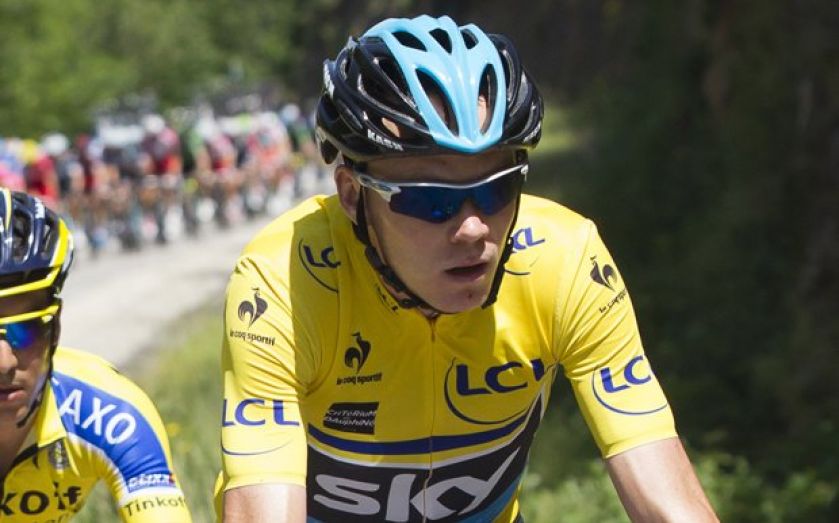 TEAM Sky rider Chris Froome has been shocked by uproar caused following his use of an inhaler during the Criterium du Dauphine after retaining his 12-second advantage over rival Alberto Contador in yesterday's third stage.
Froome, who suffers from exercise-induced asthma, puffed on his inhaler with 19km remaining of the second stage, in which he pipped Contador at the line after a sprint finish, leading to questions about the legality of doing so.
An exemption from cycling's governing body the UCI is not required for Froome's inhaler which contains Salbutamol, though he is only permitted to use 1,600 micrograms a day – or 16 puffs.
The 29-year-old clarified yesterday: "It's a bit of a surprise everyone is talking about it. It's completely allowed by the UCI. There's no reason to make a big deal out of it."
Italy's Alessandro Petacchi was banned for 12 months in 2008 for over-using his asthma inhaler.