IGas share price plunges over fears of fracking ban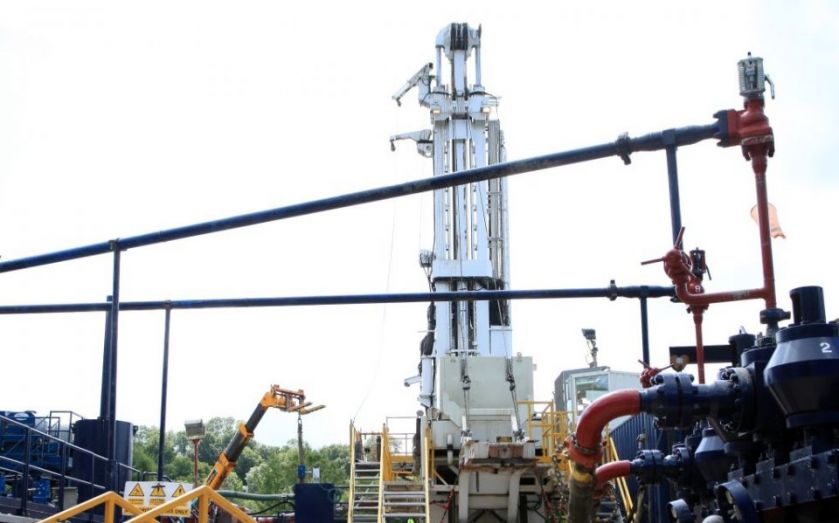 The threat of a moratorium on fracking, which was debated in parliament yesterday, pushed shares in UK-based oil and gas explorer IGas Energy down by 28 per cent amid fears that the UK's shale gas industry was about to be put on hold once again.
After the market closed, MPs voted against the moratorium – meaning that the shares could bounce back this morning. The Environmental Audit Committee (EAC), which includes Green MP Caroline Lucas, former Conservative environment minister Caroline Spelman, and green campaigning Tory MP Zac Goldsmith, as well as Labour and Liberal Democrat MPs, published a report at the weekend in which it called for all fracking activity to be halted.
The EAC stated: "A moratorium on the extraction of unconventional gas through fracking is needed to avoid both the inconsistency with our climate change obligations and to allow the uncertainty surrounding environmental risks to be fully resolved."
The proposal was made as part of a series of suggested amendments to the Infrastructure Bill, and was not passed after Labour MPs abstained.
However, even the prospect of a moratorium hit Igas hard, with stockbroker Westhouse Securities moving to downgrade the company from a buy recommendation to a neutral rating. IGas has been eagerly awaiting the go-ahead to begin fracking for shale gas for several years now. Mark Henderson, analyst at Westhouse, said the decision to downgrade also stemmed from the decision last week by Lancashire county council planners to recommend that Cuadrilla be denied planning permission for two wells in the region, which was seen by many as another setback for the UK's fledgling shale industry.
"Combining the decision of Lancashire County Council and the EAC's recommendation creates a major headwind for IGas, whose valuation upside is contingent on shale gas development progressing," said Henderson.
IGas declined to comment.
WHO WANTED THE FRACKING MORATORIUM?
Caroline Spelman
The former environment secretary doesn't usually appear on a list of rebels, but as member of the Environmental Audit Committee she came out strongly against her former colleagues in government, giving weight to the committee's concerns over the consequences of fracking.
Julian Huppert
Huppert proposed the amendment that would have put a moratorium on fracking. The MP for Cambridge is normally known for campaigning on civil liberties issues, tweeted his last minute attempts to persuade Labour MPs to vote for the pause from the corridors of the Commons.
Joan Walley
Walley chairs the Committee, whose report into fracking was released just hours before the crunch debate. She faced complaints from across the House for how little time the committee to investigate, but held firm, and highlighted environmental fears.