Ice bucket challenge hits the City as finance chiefs get a soaking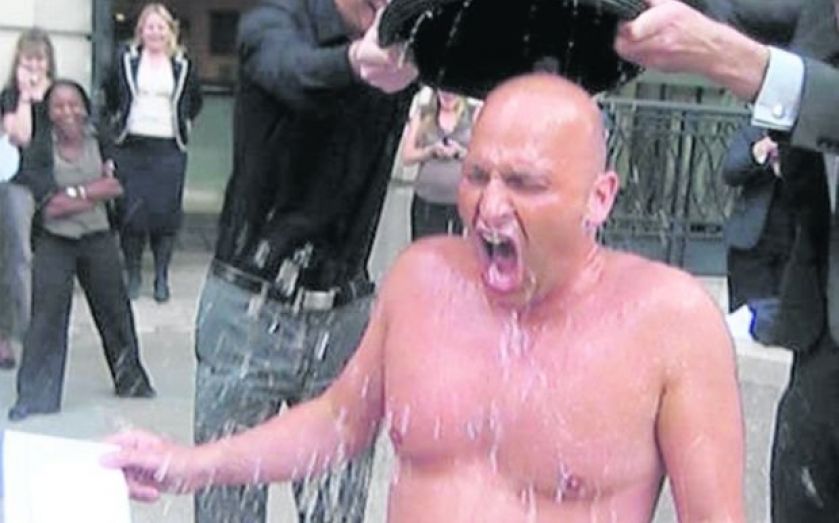 It's official; the ice bucket challenge has hit the City. HSBC's chief economist Stephen King, PwC's Andrew Sentance and economist Danny Blanchflower have all had a soaking.
But we particularly liked this snap of Withers' co-head of wealth planning, Filippo Noseda feeling the cold, in his pants.
Who's next? Come on, Carney.