HSBC share price falls despite revealing lower-than-expected forex provision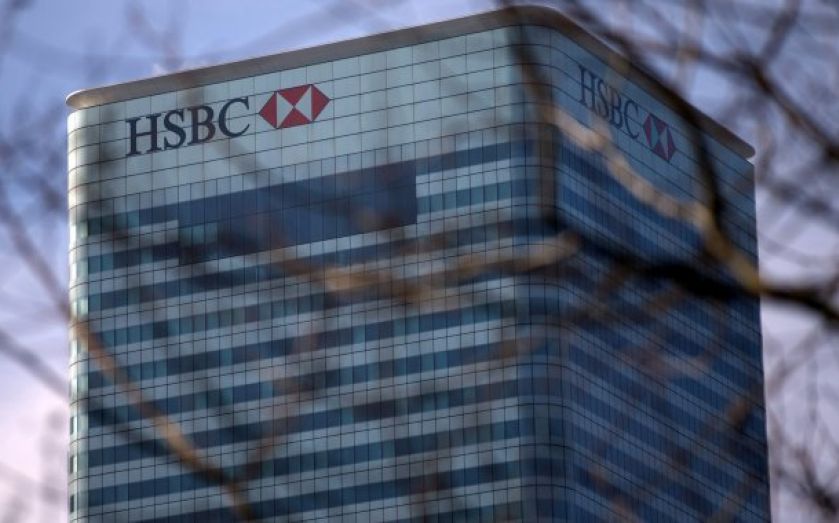 Shares in HSBC Holdings fell this morning after it revealed it has earmarked $378m (£236m) in provisions for the FCA's probe into its involvement in the foreign exchange scandal, lower than the £400m expected. The provision is the smallest sum announced by a bank so far.
The group, which this morning posted pre-tax profits up just two per cent to $4.6bn for the third quarter, is one of several under investigation for manipulation of the foreign exchange markets.
Last week RBS and Barclays both revealed their estimated provisions: the former has put aside £400m while the latter said it was holding £500m.
Previously Citigroup and JPMorgan both said they had earmarked £600m for the probe.
HSBC Holdings has also set aside $710m to cover compensation for UK customers, mostly for mis-selling payment protection insurance (PPI) as well as a $550m settlement with the Federal Housing Finance Agency in the US, over mortgage securities mis-selling.
The bank also revealed that it had been summoned to appear before French magistrates to answer questions around whether its Swiss private bank had helped French citizens to evade tax.

"Although the outcome of the hearing, and any such investigation, is at this time uncertain, as matters progress it is possible that any fines, penalties or other terms imposed could be significant," it said.
HSBC Holdings' share price fell as much as three per cent, but had rallied by-mid morning.
The lower-than-expected third quarter results may have also been responsible for spooking investors.
Underlying pre-tax profits were down 12 per cent to $4.4bn, reflecting "net movements in significant terms", though the UK and China were strong within its commercial banking arm.
As a result, for the nine months ending September 30, underlying profit before tax was down six per cent to $16.97bn.
Group chief executive Stuart Gulliver said: "The third quarter was a period of continued progress. Excluding significant items, we increased underlying profit before tax in all of our global businesses and maintained a strong balance sheet and a robust capital position.
"Revenue continued to grow in commercial banking, dominated by growth in our home markets of Hong Kong and the United Kingdom. Global Banking and Markets contributed a strong revenue performance with its differentiated business model. Global private banking has attracted net new money of $10bn in areas targeted for growth since the start of the year. The remodelling of retail banking and wealth management and global private banking remains ongoing.
"Loan impairment charges are lower reflecting the current economic environment and the beneficial changes to our portfolio since 2011.
"We continued to build essential infrastructure to deliver against our risk and compliance commitments and fulfil our regulatory obligations in the third quarter. Cost inflation in a number of our markets and a number of significant items also contributed additional costs. As a consequence, operating expenses are now higher than before. We are committed to achieving additional sustainable savings by further streamlining our processes and procedures.
"Despite the rising regulatory expectations, I am confident that our business model remains sustainable and that we can deliver further value for our shareholders while meeting our obligations and protecting the future of HSBC."