Housebuilder shares rise as Conservatives promise 200,000 cheap starter homes for first-time buyers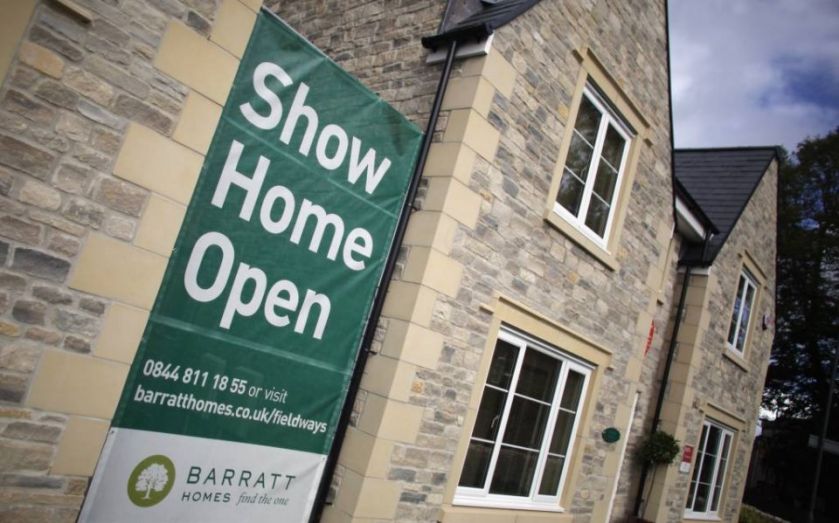 Shares in the UK's largest housebuilders bounced this morning, after the Conservatives pledged to make 200,000 "starter homes" available cheap for first-time buyers if they win the election.
Shares in Taylor Wimpey rose 1.54 per cent to 147p in early trading, while Barratt rose 0.87 per cent to 520p and Persimmon rose 1.36 per cent to 1,788p.
The scheme is an extension of plans announced on Friday to make 100,000 homes available to first-time buyers at a 20 per cent discount.
The Conservative Party said it will pay for the homes by waiving requirements – including Section 106 and the Community Infrastructure Levy (CIL) – which forces housebuilders to make contributions of roughly £45,000 per dwelling to the local authority to pay for public realm projects, from affordable housing to new schools and parks.
The Tories said the scheme will help to bring forward more brownfield sites, which would otherwise have not been cost-effective for housebuilders to build on.
In a speech today, Prime Minister David Cameron will say "too many" 20- and 30-somethings have been "denied… the security that comes with having a home".
The couple who want a child but can't afford to upsize – even though they both have full-on, full-time jobs. It shouldn't be this way.

Our goal is a Britain where everyone who works hard can have a home of their own.
Although the Tories have made housing a central focus of their recovery plan, the number of houses being built in the UK fell 0.2 per cent in the last quarter of 2014, the first time the figure has declined in two years.
Construction output fell 2.1 per cent during the quarter, although the government said 137,000 new homes were started in 2014.
The Bank of England's Mortgage Market Review, which prevented banks from lending no more than 4.5 times borrowers' salary and forced them to undergo "stress tests", has been widely blamed for falls in house price growth and mortgage borrowing.