French government dissolved as Hollande goes on the offensive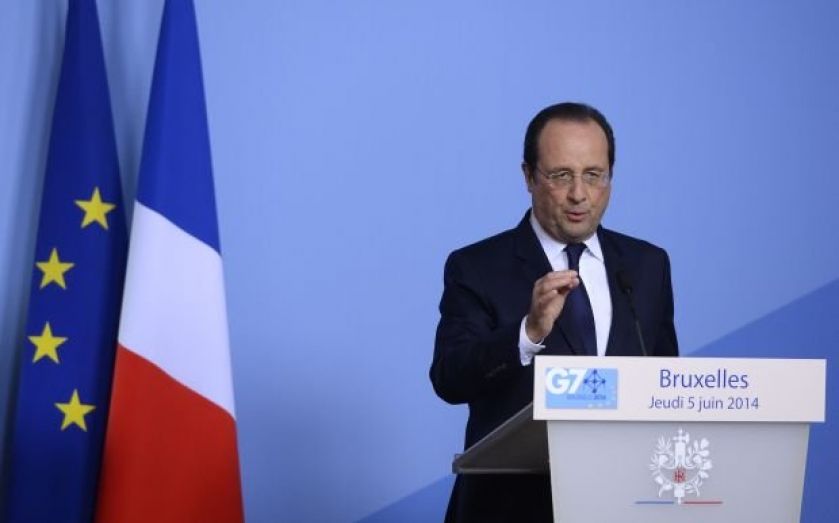 His name is rarely written without a negative adjective, usually beleaguered, but Francois Hollande is going on the offensive.
The French President, whose approval ratings are unlikely to give pollsters vertigo, has responded quickly to a left-wing revolt in his cabinet.
Manuel Valls, ally and prime minister, tabled the resignation of his government paving the way for a new-look executive to be formed, probably on Tuesday.
The clamour began over the weekend when the economy minister, Arnaud Montebourg, called for new economic policies that would mean a move away from Hollande's pro-business agenda.
Montebourg has also called for a demand-centred approach to the economy, with deficit targets loosened:
France is a free country which shouldn't be aligning itself with the obsessions of the German right.
Montebourg was joined by Benoit Hamon, the education minister, and such coordinated rebellion seems to have spurred Hollande into a strong response.
Earlier this year Hollande announced new policies, including a €50bn cut in public spending and a €40bn tax cut for businesses – both moves that proved unpopular with the left(er)-leaning fringes of his Socialist party.
The French economy has been in the doldrums for a while now; undermined by a lack of competitiveness and low growth.
The nation's moribund state may have begun before Hollande took the reins, but his popularity ratings show whom the public deems responsible for the "sick man of Europe" tag France has earned.