HMV and Game steal entertainment market share from Amazon in run-up to Black Friday 2015 UK sales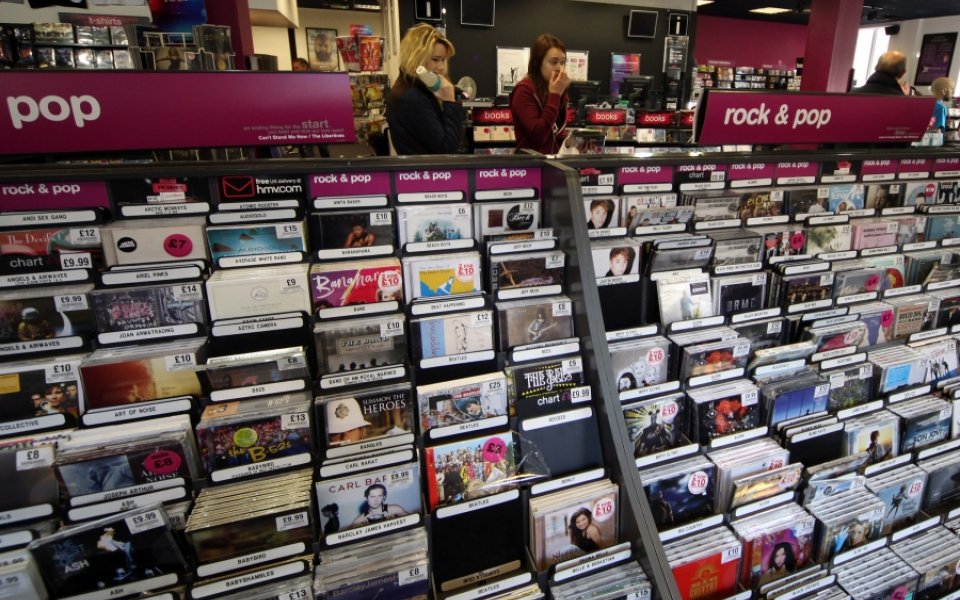 HMV, Game Digital and Argos staged a comeback in the last three months after growing sales of video games, CDs and DVDs at the expense of their online rival Amazon.
Figures released this morning by Kantar Worldpanel show that Amazon's share of the physical entertainment market shrank by 1.2 percentage points (pp) in the 12 weeks to 27 October to 20.4 per cent.
In contrast, HMV gained 1.1pp year-on-year, taking its market share to 13.6 per cent, thanks to special offers including its multi-buy campaign.
The retailer, which was rescued out of administration by Hilco two years ago, is the UK's third biggest seller of physical entertainment after Amazon and Tesco, which shrunk by 0.3 points to 15.7 per cent in the period.
In fourth place, Game also grew its market share in video games by 1.1pp to 10.6 per cent while Argos also experienced a strong quarter, claiming 4.2 per cent of all CD and DVD sales compared with 3.2 per cent the same time last year.
Kantar's strategic insight director Fiona Keenan, said: "The past quarter saw 68.4 per cent of all physical entertainment sales came through the high street – up from 64.6 per cent last year and the highest since May 2014, when big film releases such as Frozen drove footfall to stores."
However Keenan said this brief win for the high street is likely to reversed this month when thousands of shoppers flock online later this month to make the most of Black Friday bargains.
"The week of deals leading up to Black Friday is typically the biggest of the year for both video and games, and given Amazon's significant focus on the campaign we'd expect it to come out on top again," Keenan said.
Most of the growth in the quarter was driven by the games market, where high street spend grew by seven per cent in the past quarter. EA Sports' FIFA 16 was the bestselling game, despite only being released towards the end of the September.
The overall games market declined by eight per cent, although Kantar said this was mainly due to tough comparatives on last year when the bestselling title Destiny was released.
Music was the strongest performer out of films and games in the quarter, despite sales falling by four per cent year-on-year in the quarter, with Adele's latest album, 25, expected to give the sector a further boost when it is released later this month.