Here's why David Cameron's plan for three days' paid volunteering is bad for business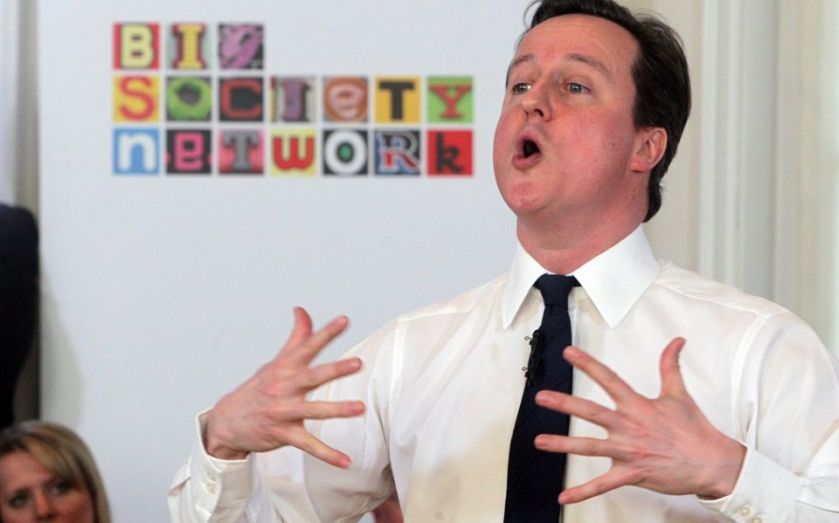 David Cameron's plan to offer workers three days' paid leave for volunteering has come under fire from the business world. The Prime Minister has pledged that if the Tories win the General Election up to 15m workers in the public and private sector will be able to take paid time off for volunteering.
In the private sector, only companies with more than 250 employees will be subject to the scheme. Communities secretary Eric Pickles got a rough ride on the Today programme this morning as he struggled to explain who would bear the costs of the scheme and what level of compulsion would be involved.
Some business groups are in little doubt that the policy will hit companies' bottom lines. As Simon Walker, director general of the Institute of Directors, put it:
Businesses should support their staff if they want to volunteer, but the architects of this idea cannot pretend that forcing firms to give an additional three days of paid leave will do anything other than add costs.
This announcement not only undermines the Tory record on reducing business regulation, it also puts additional pressure on public sector employers, and ultimately the taxpayer. Frankly, the essence of volunteering is that it is voluntary. The IoD would welcome proposals to incentivise and make it easier for companies to facilitate volunteering, but it has to be a choice.
Ryan Bourne, head of public policy at the Institute of Economic Affairs, was even more trenchant in his critique the Tories' latest plan to increase volunteering:
This is another example of politicians imposing burdens on business and taxpayers for the sake of sounding caring. At a time when everyone is telling us that the NHS and other services are overstretched, the idea that it should be a priority to allow public sector employees to take three days off for volunteering elsewhere, funded by the taxpayer, is ludicrous.
The policy is being seen as hark back to David Cameron's Big Society agenda from the 2010 General Election campaign. Many Tories had hoped to see the back of the idea, which had little resonance with voters and left the Conservative campaign looking confused and lightweight.
Former children's minister Tim Loughton, famously caused the Prime Minister some embarrassment when he told a volunteering organisation:
The trouble is that most people don't know what the Big Society really means, least of all the unfortunate ministers who have to articulate it.
While some business groups have made clear their opposition to the policy, an unlikely ally has come to Cameron's defence. The Trades Union Congress (TUC) said it welcomed "any move that makes employers recognise the benefits of volunteering and social action".
Trade unions are the UK's biggest voluntary groups. This new right will give every union member a guaranteed three days for time off to get involved with union activities.
The TUC were however, forced to change their tune after the Tories confirmed workers would not be able to use their new paid leave to engage in trade union activities. The TUC general secretary Frances O'Grady said:
If the Conservatives insist people can only help registered charities that means you couldn't lend a hand at your local school, unless it is a private school with charitable status.