General Election 2015 mapped: How many MPs are women and which party has the most female MPs?
Britain now has the highest number of female MPs it's ever had – but the UK still lags behind other more equal nations.
Of the 650 MPs elected on 7 May, 191 are female, or 29.4 per cent. That compares with 22.6 per cent after the 2010 election
The parties
Labour is the most gender-neutral party, with 42.7 per cent of its MPs being female. It's also the only one that comes within 10 per cent of equality: the SNP is 75 per cent male, and the Conservative Party is 80 per cent male
The Liberal Democrats are the most unequal party: a round zero of its eight MPs are female, meaning it managed to reduce its percentage from a disappointing 12.5 per cent back in 2010.
Looking at it on a map, the country still looks particularly male-dominated. Although that's partly because Labour, with the most female MPs, controls more urban constituencies, which are geographically smaller. Nevertheless, parity's still a long way off.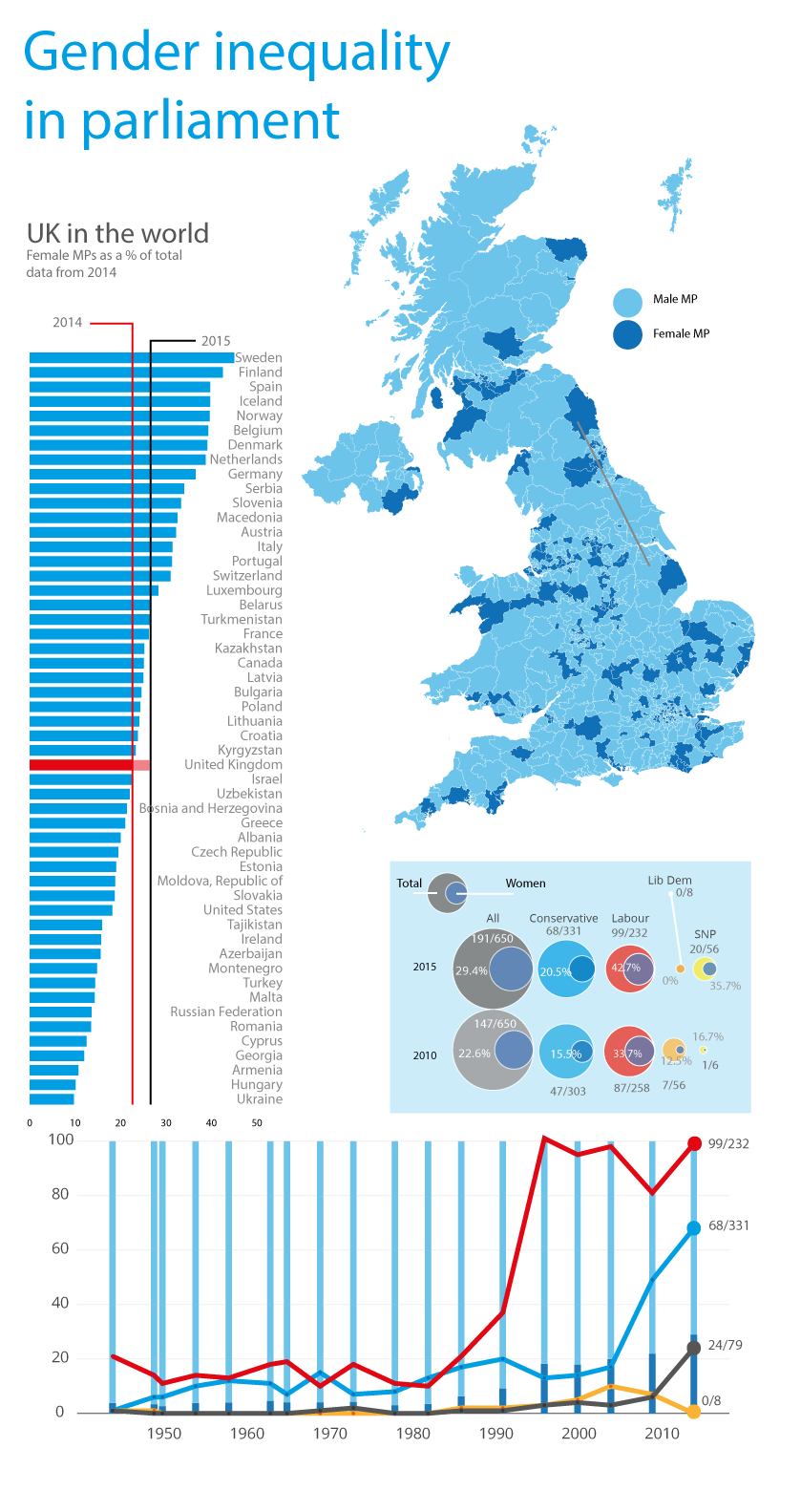 The UK globally
The UK doesn't compare particularly well internationally. Back in 2014, the United Nations compiled data on female MPs by country, and the UK was behind countries such as Kyrgyzstan, Turkmenistan and Belarus, as well as Germany, France and Spain. We did, however, manage to be more equal than the US.