Former Liverpool suitor joins ex-Manchester United legends by buying 50 per cent of Salford City FC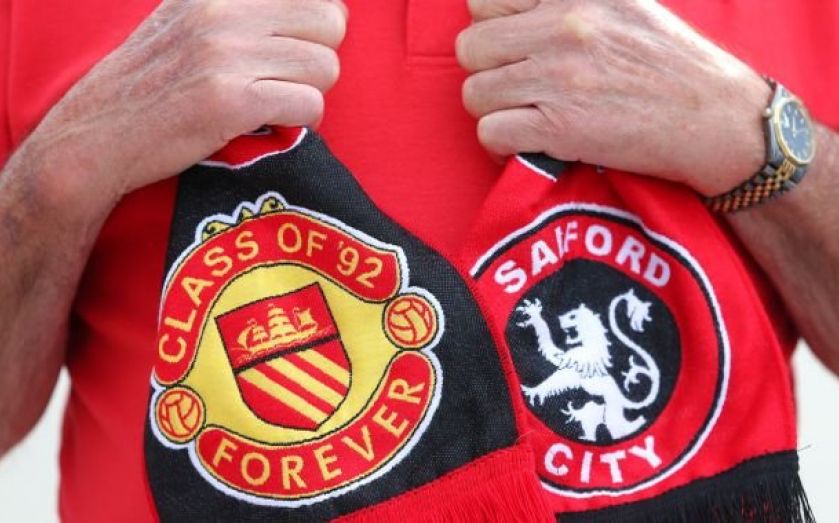 Peter Lim, the Singaporean businessman who once tried to buy Liverpool, has agreed to buy a 50 per cent stake in Salford City FC from the "Class of '92" group.
The "Class of '92" – made up of former Manchester United players Gary and Phil Neville, Ryan Giggs, Paul Scholes and Nicky Butt – are the current owners and will each retain a 10 per cent stake in the club.
A statement from the the group said that the deal would be "fantastic" for Salford City.
Lim, who has a net worth of $2.5bn (£1.5bn) according to Forbes, is also set to takeover Spanish giants Valencia after agreeing to pay off the club's €200m debt and invest €170m in a new stadium.
The "Class of '92"
bought the Evo-Stik Division One North Club
in March this year. Already the Old Trafford legends have made their presence felt at the club by changing their shirt colours from orange to Manchester United red and adjusting the club crest.
A statement from the group said:
When we set upon this journey we always knew at some point we wanted external partners involved, people who would share our vision of Salford City FC.

We have all known Peter for over 10 years, his love of sport, above all, football, is well documented. He has an incredible track record in business as well as youth and community engagement, especially at grassroots level.

This will be fantastic for SCFC, Peter's experience and knowledge is invaluable and can help take SCFC to where we believe they can be, it's exciting times for the club.