Former Charlton chief executive Peter Varney says club "isn't for sale" from Roland Duchatelet following rejected investment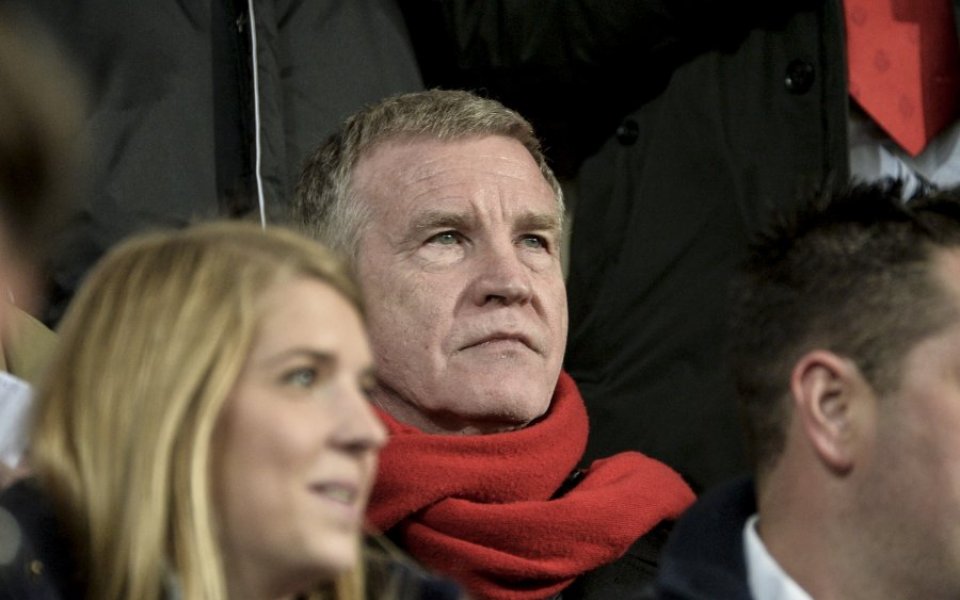 Former Charlton Athletic chief executive Peter Varney believes the club is currently "not for sale" after his investment opportunity was rebuffed.
Varney, who was a key figure behind the scenes during the Addicks' seven-year stay in the Premier League, approached current owner Roland Duchatelet and chief executive Katrien Meire with an investment opportunity but was unable to even set up a meeting.
"I was trying to help," explained Varney on BBC London Radio, "but I think it's become clear in recent times that Charlton isn't for sale and that they're carrying on with the model that they've got there."
Read more: Why Roland Duchatelet's project at Charlton is failing
Charlton, currently languishing second from bottom in the Championship, were dumped out of the FA Cup today by League One strugglers Colchester United today – a result likely to further incense an already furious fan base upset with what is perceived to be the club's unclear direction and poor player and managerial appointments.
Current interim head coach Karel Fraeye has been in charge of the first team since October, in which time he has won just two games.
Yet despite Charlton's current issues Varney claims the club's head honchos appeared uninterested in what he insists was a serious investment opportunity.
"I was approached back in August by a potential investor who was interested in a London club," said Varney.
"Obviously having been involved with Charlton as a supporter and then working there for 14 years I made the approach to the owner saying 'this is somebody I think has got great credibility, would you like to meet them?' and I never got a response apart from an attempt to have meetings which were then cancelled at short notice."
"It's well documented that Charlton fans aren't happy with the ownership model more than anything and the number of managers that have been there in recent times and I was trying to help…
"…It's a shame because I think the deal would have been good for the owners, if they'd had listened to the proposition, and it would have been good for Charlton."
Last Saturday Charlton fans sang Varney's name as mass protests were staged outside the Valley urging Duchatelet to sell the club.