Finchley Road still closed after huge fire, in which pregnant woman one of 25 rescued by London Fire Brigade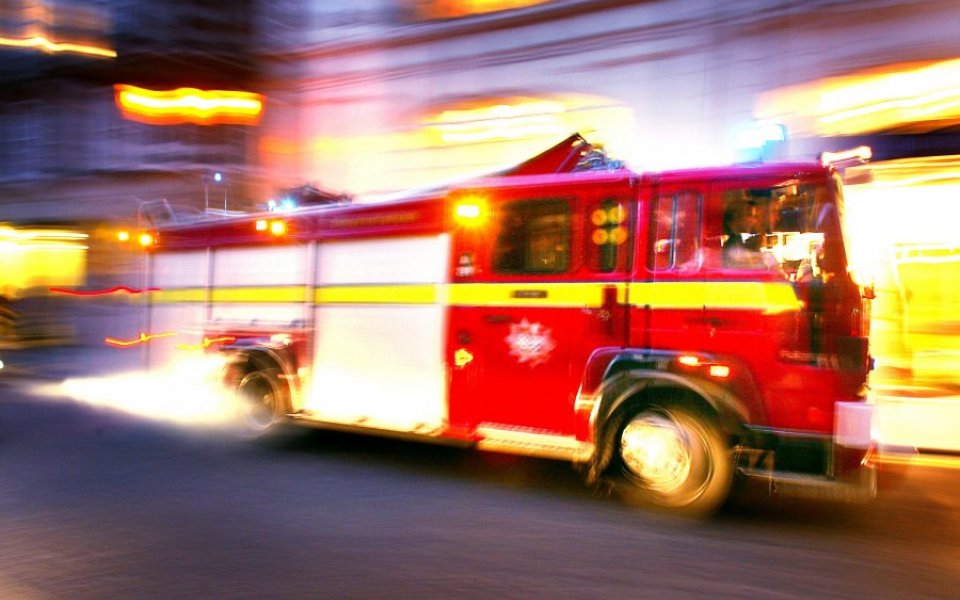 Finchley Road was still closed in both directions this morning after a huge fire broke out in a shop with flats above it yesterday.
Firefighters rescued 25 people from the fire in the Hampstead, NW3 area, as the fire engulfed the shop and filled the flats with smoke. Two of these people – including a pregnant woman – were rescued from the roof of the building by a turntable ladder, while the rest were led to safety from the flats.
A two-year-old was taken to hospital after suffering from smoke inhalation, while a further 12 people were treated at the scene.
#FinchleyRd Crews still tackling deep seated pockets of fire & will be there into the night https://t.co/WckycuACbt pic.twitter.com/sfGKF1Rf7z

— London Fire Brigade (@LondonFire) October 26, 2015
At its height, 10 fire engines and around 70 firefighters from West Hampstead, Kentish Town, Euston, Finchley, Hendon and Addington fire stations were at the scene. The Brigade was called at 6:24am yesterday morning.
Below shows the area today.
https://twitter.com/TfLTrafficNews/status/658896779749011456
Although the station has reopened the road itself is still closed in both directions. Transport for London warned that it was affecting bus routes 13, 82, 113, 187 and 268, which have been diverted around the area.
Station manager David George, who was at the scene, said: "Firefighters worked extremely hard in strenuous conditions to contain the fire and bring it under control. On arrival crews wearing breathing apparatus entered the building and led over 20 people to safety from inside. We also used one of our turntable ladders, which is like a cherry picker, to rescue a further two people from the roof.
"We're likely to remain at the scene throughout Tuesday morning and would ask people to avoid Finchley Road if possible."
London Fire Brigade said dealing with the incident had been "protracted due to the complex layout of the building and the fact that the fire had got into the voids between the floors of the building".
Firefighters wearing breathing apparatus entered the building to tackle "deep-seated pockets of fire". They remained on the scene overnight and were still there this morning.
The cause of the fire is not known at this stage.