Tesco Bank current account finally checks in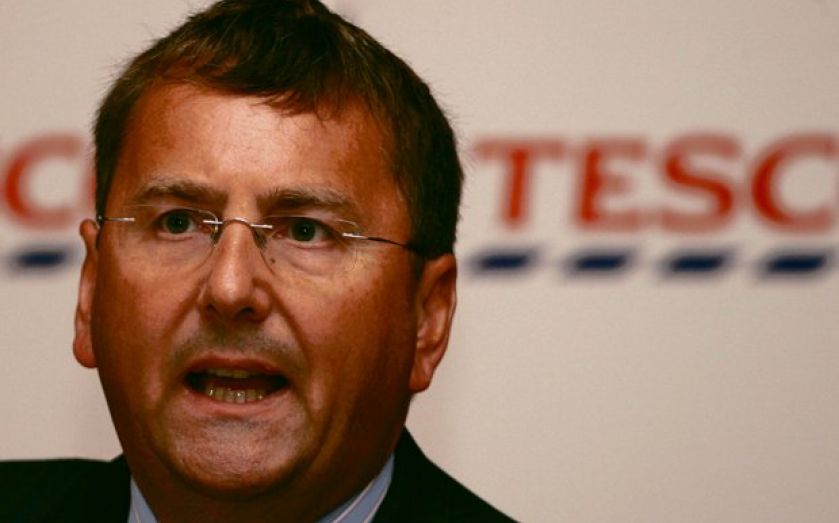 After six years of delays, glitches and excuses, and a cool £600m splashed on the project…
BRITONS can today open current accounts with Tesco Bank as the retailer at last becomes a fully functioning challenger to the big banks.
The long-awaited milestone comes at a tough time for Tesco, which hopes a stronger banking arm will prop up its struggling groceries business.
Tesco's original financial services operation was set up jointly with RBS in 1997 and has been fully owned by the retailer for more than five years.
It had hoped to launch a current account in 2010, to add to existing services like mortgages, savings accounts and insurance – but has been beset by delays ever since.
Tesco had to build its own IT systems, a notoriously complex task in itself. Then the lender changed its focus in a bid to become a digital-focused bank, and spent years reacting to regulatory changes and new initiatives like seven-day switching, which gave it further headaches.
"This is the final brick in the wall of building the bank," said Tesco Bank chief executive Benny Higgins. "It has been a Herculean effort, building a bank with the capacity for scale."
The account is open to everyone, but is targeted to appeal to Tesco loyalists. Customers will get Clubcard points when the debit card is used, and can use limited in-store banking facilities to deposit and withdraw cash.
It costs £5 per month, unless customers pay in at least £750 per month, and will pay an interest rate of three per cent on balances of up to £3,000.
The £5 fee will be waived for any Tesco staff who want to open the account but earn less than £750 after tax each month.
The bank is already profitable – it made £194m in 2013-14 and Higgins expects profits to rise by about 20 per cent this year – and analysts believe the current account could help the bank prop up its struggling parent.
"Tesco Bank is an increasingly important component of the group's performance not least because it is one of the few elements in the business that offers the prospect of growth," said Clive Black from Shore Capital. Tesco has spent £600m building the bank over the last six years and expects the current accounts to lose money initially, only turning a profit in their own right "after a modest number of years".
Bosses are aware that it is difficult to persuade customers to switch banks with their main current account. Even after the seven-day switching scheme came in last year, only around 600,000 moved in the first six months.
But the bank has form in growing strongly – it increased its market share in credit card transactions from eight per cent to 12 per cent since it split from RBS. In the very long term, the bank wants to break the big four banks' hold over the sector.
"If we could get the same proportion of Clubcard members on current accounts as we have with credit cards, we would be the same size as HSBC," said Higgins, indicating the bank eventually pictures its market share at as much as 15 per cent.
Analysts, however, are sceptical that it could reach those heights.
"Tesco Bank has been with us more than a decade, and for most of its life it has delivered anaemic growth in assets – only over the last couple of years has Tesco Bank accelerated unsecured lending," said Investec's Ian Gordon. "It is likely to be slow burning. The numbers could be interesting for Tesco, but are less likely to be of material concern for incumbent banks."
But Higgins argued Tesco is one of the only true challengers to the big four.
"It is impossible to challenge the status quo if you don't have actual or potential scale," he said. "The other challengers might do a fine job for a small number of customers, but they cannot challenge the status quo."
Tesco's move comes as new high street bank TSB yesterday priced its stock market flotation, valuing the bank at between £1.1bn and £1.45bn.
OTHER BANK ACCOUNTS
■ Tesco's account costs £5 per month, unless you pay in £750. It pays Clubcard points for spending, and three per cent interest on balances of less than £3,000.
■ Nationwide offers interest of five per cent on balances of up to £2,500 and an interest-free overdraft, for a year. Customers have to pay in £1,000 a month.
■ TSB's account offers five per cent interest on balances of up to £2,000, if you pay in more than £500 per month.
■ Lloyds' "Club" account costs £5 a month unless you pay in £1,500. It pays four per cent interest on balances of £4-5,000.
■ Santander's costs £2 and needs £2,000 paying in per month. It pays cashback, and three per cent on balances of £3-20,000.