Fed shocks stocks into taper rally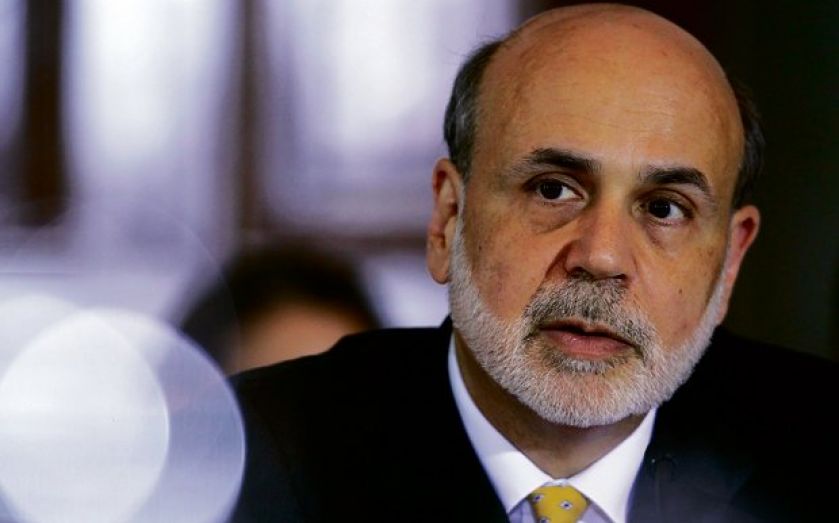 THE US Federal Reserve shocked markets last night by announcing a tapering of its enormous monthly stimulus programme – yet stocks jumped thanks to the modest size of the cut and a notably dovish accompanying statement.
From January, the Fed will purchase $75bn of mortgage and Treasury bonds each month, down from the current rate of $85bn. It will reduce the amount it spends on both types of asset by $5bn each.
In a poll conducted by Reuters last week, only 12 of 60 economists expected the Fed to scale back its purchases this week. Most believed the move would come next year.
Chairman Ben Bernanke, who is due to step down from the role next month, said he "consulted closely" with his expected successor – Janet Yellen – over the move. Yellen "fully supports" the reduction (known as tapering), Bernanke added.
As news of the tapering broke, the Dow Jones instinctively fell 0.4 per cent, but almost immediately surged back, breaking through the 16,000 mark to close up 1.8 per cent at an all-time high of 16,167.97.
Despite the tapering of quantitative easing, the Fed also made dovish moves, including an adjustment to its forward guidance. The Federal Open Market Committee (FOMC) says rates will now be kept at extremely low levels until "well past the time that the unemployment rate declines below 6.5 per cent."
Interest rates will be anchored to their historic lows "especially" if the Fed believes that inflation will be at two per cent or below in the long-run.
"Tapering is not tightening," said Berenberg's Christian Schulz, who described the move as "Bernanke's baby step" due to its modest size.
"The Fed is keeping its interest rates near zero and reinforcing its forward guidance," Schulz added.
All members of the committee voted for the taper, except for Eric Rosengren, the president of the Federal Reserve Bank of Boston. Rosengren voiced opposition to the move, stressing that inflation is still below the two per cent target, calling the change "premature" until economic growth is secure.
The Fed's announcement followed publication, earlier in the day, of some positive US economic data. Housing starts jumped 22.7 per cent in November compared to the previous month – the sharpest increase since January 1990.
And Markit's flash purchasing managers' index for US services came in at 56, up from 55.9 in November. The US Senate also passed a two-year budget deal to ease automatic spending cuts and reduce the risk of a government shutdown