Sinai plane crash: "External factor" blamed for Russian Metrojet A321 flight 7K9268 tragedy over weekend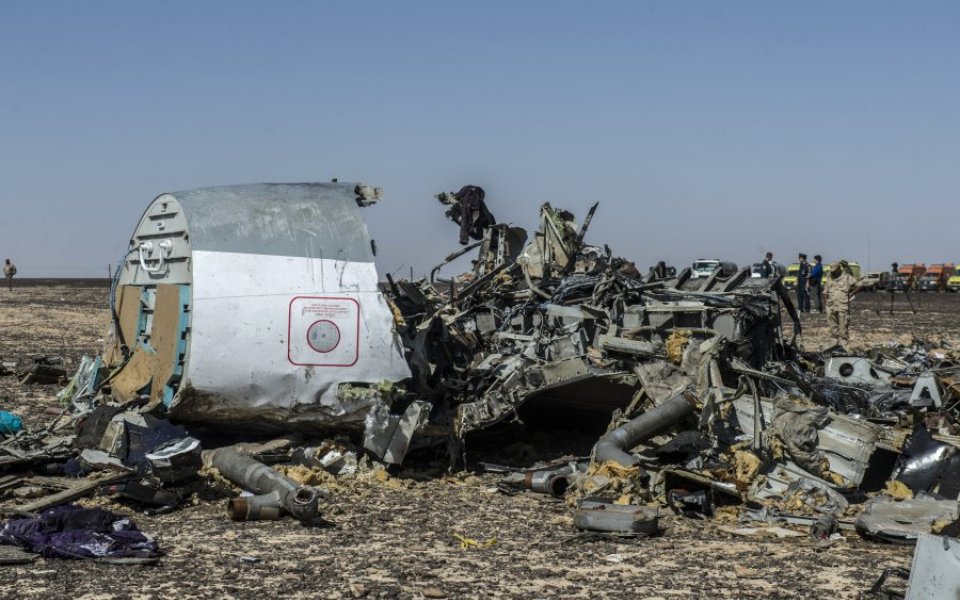 Russian airline Kolgalymavia has blamed an "external factor" for the Metrojet A321 flight 7K9268 crash this weekend, in which 224 people were killed.
It was "impossible" for the Airbus plane to have broken up in the air because of a technical fault or pilot error, the company has said. The only explanation was a "physical or mechanical action".
"We exclude technical problems and reject human error," airline official Alexander Smirnov said at a press conference this morning.
Kolgalymavia said no one from the crew made contact with the ground about problems with the plane during the flight, and there had been no comments made about the state of the aircraft during its five preceding journeys.
The plane, which was travelling from Sharm el Sheikh to St Petersburg was "completely destroyed" after crashing in central Sinai on Saturday.
Militant terrorist group Isis issued a statement claiming the attack on what it described as "Russian crusaders".
A statement published by Isis' propaganda agency said: "The fighters of the Islamic State were able to down a Russian plane over Sinai province that was carrying over 220 Russian crusaders. They were all killed, thanks be to God."
This was dismissed over the weekend by authorities saying there was a lack of evidence that an attack had been carried out. An investigation is now taking place into exactly what happened to the plane.
Russian news agencies reported that a government plane brought 144 bodies from Egypt to St Petersburg's Pulkovo Airport early this morning.
More to follow…