Exeter Chiefs' Champions Cup run rewriting final act of their 13-year play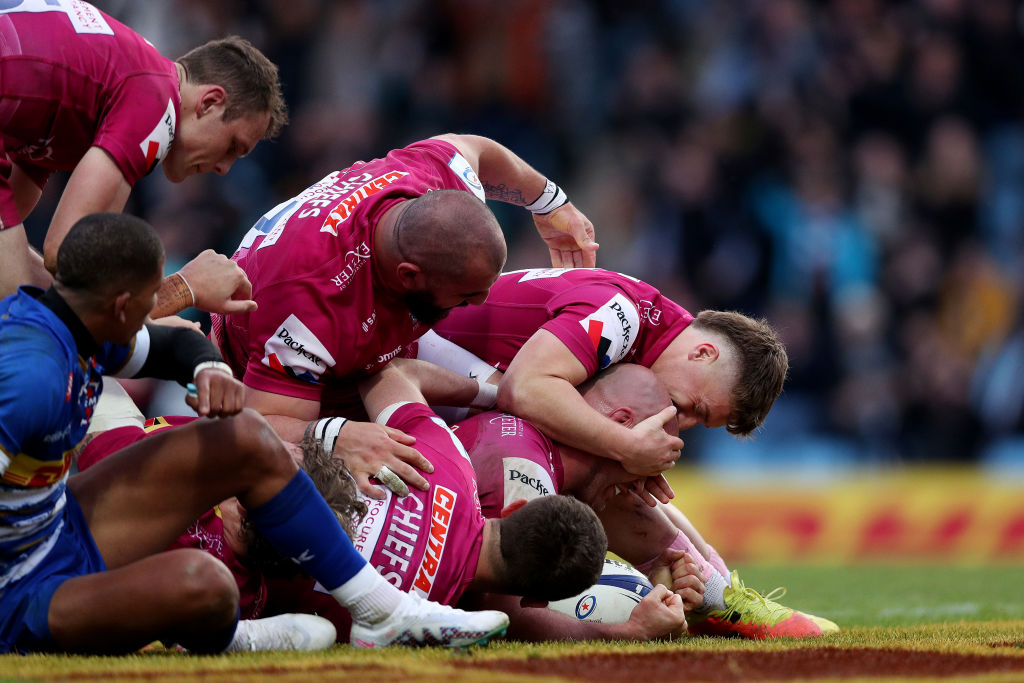 It wasn't supposed to be like this; the final lines in the script of the fall of Exeter Chiefs as their era of dominance comes to an end.
But they're the one remaining English team across the two European club rugby competitions, the Champions and Challenge Cups, and it's a feat few expected.
Of the matchday 23 who featured in the side's 2020 Champions Cup triumph against Racing 92 in Bristol, 11 are confirmed to be leaving the club, have left the club or have retired from playing while three more are rumoured to be departing the Devonshire side.
Exeter swansong
But in the performance against Montpellier a week prior – where an extra-time try secured the win – and a 42-17 victory against the Stormers on Saturday, Exeter are almost living up to the storyline of this season being their swansong.
Promoted in 2010, Exeter Chiefs worked hard to develop talent from the huge catchment area they laid claim to in Devon and Cornwall, and formed a squad of players that had more than rugby on their mind. It was clearly a brotherhood of players playing for one another as well the team, fans and ownership.
That togetherness led them to two English Premiership titles and six consecutive domestic finals, three domestic cup wins and, in 2020, a Champions Cup title.
The Chiefs built a dynasty, but these things always come to an end.
It has been widely reported that the club's chairman and chief executive, Tony Rowe, paid his players their full salaries during the pandemic. Following Covid-19 lockdowns, Premiership salary caps were reduced and this has had a huge impact on Exeter Chiefs, who have had to significantly cut their budget.
Much of the exodus is to France but a couple of the players are heading to Ireland and South Africa, too. The squad is fracturing.
So how fitting, then, that this band of brothers under long-term mentor Rob Baxter are on course for their concluding act, the dramatic final scene to end their production.
Overcome obstacles
To win in the most prestigious club competition in the world, however, they'll need to overcome the defending champions La Rochelle in Bordeaux before beating either favourites Leinster or five-time winners Toulouse in Dublin in the final.
Their route to the final is not easy, but then it wasn't simple when they won the competition in 2020, winning a semi-final against Toulouse and a final against Racing 92.
"If that [the break up] is part of the motivation for all of them, great, but it has to be motivation for all of them. Just being a motivation for three or four of them is not what wins you games like that," Baxter said on Saturday.
"Yes, they want to send their mates off, but those senior players should also want to win games for those young guys who are just starting out on their journeys."
The sun is setting on a truly inspirational chapter in the professional era of English rugby, but that happens year after year.
Often these memorable periods of dominance end a low, so what's fascinating about this one is seeing whether the era will end on the ultimate high.